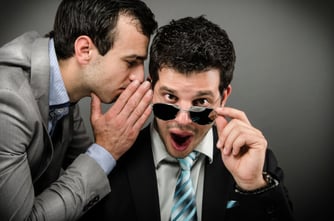 Take a look at your small business. Are you wanting to not only grow your business but also be the best in your industry? Then it's time to evaluate your marketing strategy and the budget that you have in place for it. We all want that easy fix for any problem that we have but with marketing or even growing your business, this will take time.
Here is a little secret that will help you be the greatest in your industry. With your advertising and marketing efforts, don't just focus on quality, also focus on the frequency. Yes your message must be clear and concise in order for your potential customer to understand what you are trying to sell, but the number of times they hear the message is crucial as well. This message can be in your traditional marketing (radio, TV commercial spots, billboards, etc.) or your internet marketing (website, social media, blogging, etc).
Because we live in a post-trust era, it is important to focus your marketing on different ways to increase your credibility and instill trust. The frequency that we suggest is 3 times a week/52 weeks a year. Sounds like a lot right? This is the little known business secret that we want you to know about. But what does this frequency accomplish?
Your potential customer will be aware of your small business.
Your business will demonstrate knowledge in your industry.
Your potential customer will begin to believe in and trust your business.
We know this sounds too good to be true - that if you increase the frequency and consistency of your message it will give you the 3 things we listed above. But we have had much success with our clients that trust this equation. This is how you become top of mind for your audience.
Still need some help understanding how frequency can help your small business reach its full potential? Then give us a call today and we can help you grasp this concept and help you implement as well! We want you to be the best small business that you can be.
Since 2002, Half a Bubble Out has been dedicated to providing marketing, advertising and small business consulting that meet the needs of our clients. We specialize in powerfully telling stories through inbound marketing to grow your business filled with more passion and provision. Based in Chico California, we serve clients throughout Northern California and across the country to New York.