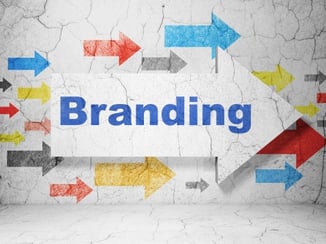 When was the last time you checked your social media accounts or even used a website to help you answer a question or solve a problem? These are all digital marketing services that your business should be using in your marketing strategy. But did you know that these can boost your brand's awareness? Let's dive a little more into the different services that you can use to help your business's name get out there.
Great Website
What are the characteristics of a great website? Your website should be high-functioning, provide current and relevant information, be mobile friendly, optimized for search, well designed, have CTAs to engage your viewers,social media icons that direct to your pages, and give an easy way to contact your company.
When you have a great website, you're not only helping your customers solve a problem, you're setting your customers up to be delighted with their experience. When customers are delighted, they are more likely to tell their friends, family and even write positive reviews online. This is a great way to increase your brand's awareness.
Email Marketing
Being that 92% of adults in the U.S. still use email as a way to communicate, email marketing is a way for you to boost your brand's awareness by sending emails to your current contacts or even paying for email lists that are comprised of people who have opted-in to receive a specific type of email. Your company can send engaging, fun and helpful emails to people who actually want them.
Social Media
With 55% of Americans having profiles on social media platforms, your business needs to have a strategy to increase your brand awareness with social media. This is a great way to engage people by building relationships.
Social media is about quick sharing and knowing what your followers are doing and saying so you can respond appropriately. When a friend on your Facebook account likes a new restaurant in town, you get a notification in your news feed telling you about the action. So if you positively have a presence on social media, you can quickly respond and people will notice.
PPC
Pay-per-click ads are an awesome way to raise awareness of your brand. This strategy includes doing research on what your potential customers are searching for. What's great about PPC is that somebody doesn't have to know anything about your brand in order to get your ad on the search engine results page (SERP). As long as your keywording strategy is good and working, then your brand's awareness will increase every time somebody uses search engines to help solve their problem or answer their question.
Sounds too good to be true right? Well, something to remember is that your competition could very well be using these digital marketing services to raise their brand awareness. That's when being creative, doing research and understanding your customers is important to the success of your marketing strategy.
At Half a Bubble Out we help our clients everyday with these services. Contact us today if you would like some help!
Since 2002, Half a Bubble Out has been dedicated to providing marketing, advertising and small business consulting that meet the needs of our clients. We specialize in powerfully telling stories through inbound marketing to grow your business filled with more passion and provision. Based in Chico California, we serve clients throughout Northern California and across the country to New York.