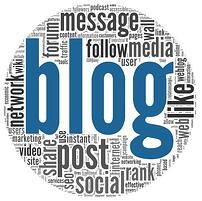 Writing can be a difficult thing to do. I personally went to school and chose a major that helped me become a better writer. But not all marketers, business owners, or other professionals are as lucky as I am. When you look at great websites of companies, they all have something in common. Content. Having access to content to give to your leads, customers, and other businesses is the key to a successful internet marketing strategy. A great way to quickly build your content is blogging. But why blog?
Increases Credibility
If you have knowledge of a certain industry or even topic, then share it! There is no better place to do this than the web. Using the web as a platform to share your wealth of knowledge gives people the opportunity to access it 24/7. That is something that we want right? We want to give people the information they need, when they want to have it. Accessibility helps with credibility. Credibility increases by using other resources and other experts to prove that you know what you are talking about. Once a reader trusts that what you are saying is indeed true, they will continue to use you to answer their questions!
Create Content to Share
The fact that the internet has so much to offer is the beauty and the beast of the matter. What a business has to remember is that you are competing with not only other companies in your industry when it comes to answering a person's specific questions, but you are also competing with the millions of other sites on the web when it comes to attention and expectations. Great content is a good way to gain people's attention without being annoying about it. Blogs can feature videos, pictures, offers and other types of "attentiona getters" which is why you should blog.
Search Engine Optimization (SEO)
You have to keyword your blog. This will help with the search engine optimization of your blog along with generating traffic to your website through social media sites that you promote your blog through. This will ensure that your blog will get to the right people at the right time. Search engines depend on keywording to give the right content to the people who need it. How else do you think Google is able to give you the right website or article to answer your various questions? Make sure you keyword your blog.
So what are you waiting for? Now that you have an answer to why blog, it is time to start blogging! Start a blogging strategy today and just wait for your internet marketing strategy to skyrocket with success. You will have more content to share, increased credibility in your industry and will increase your likelihood of answering somebody's need which will do nothing but help your business. So get blogging!