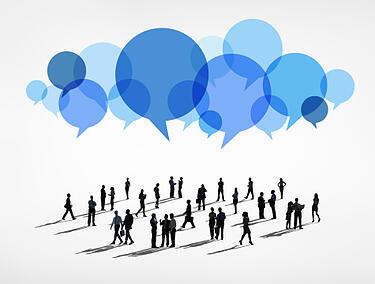 Social media marketing is a great way to get exposure and create connections amongst other businesses and professionals in your industry. LinkedIn can be a confusing platform as a business, especially when it comes to knowing how to utilize it for your business's success. Keep reading to learn some tips on how to get the most out of LinkedIn.
What is LinkedIn?
LinkedIn is a social network where mostly professionals and businesses connect. It's a space that is still social but in a more professional sense. Often job opportunities are sought out and proposed through here. It's definitely a space that is important when it comes to making connections as a professional business and brand.
Why is LinkedIn important for my business?
LinkedIn is important to utilize as a business because it will help give you exposure to potential leads and customers. In addition, it's a great place to make connections and engage in discussions that pertain to your industry, helping you become a thought leader. If you want to be a successful small business, you need to include LinkedIn in your social media strategy.
I came across this great article that touches on 21 different tips that will help your LinkedIn company page excel. However, here in my blog I've only included the first five. So, I highly encourage you to continue on and read all of the 21 tips by visiting the original article on their website.
21 Tips For Your LinkedIn Company Page
Posted by Dan Purvis, Comms Axis
We've therefore compiled this list of 21 tips to help you improve, maintain and even create your Company Page.
1. No personal LinkedIn? No Company Page
Just like with Facebook, you must have a personal LinkedIn profile before you can create a Company Page. So what are you waiting for? Go and read our 21 tips on LinkedIn profiles and get yours set up if you haven't already!!
2. Complete your profile
Sounds obvious, right? You'd be surprised at how often we see Company Pages that don't have their website URL inserted, or their size, industry sector and location included. Don't cut corners – fill it out.
3. Showcase your brand
The Home tab is just like your "About Us" section on your website so be sure to succinctly describe who you are, what you do, why you're different, what services / products you provide, and your areas of expertise.
4. Don't forget about SEO
Company Pages are SEO-friendly, so treat them as such with the right content. For example, Google previews just over 150 characters of your page's text so make sure that your brand description is heavily tailored to be concise and impactful, and also includes the right keywords.
5. Products and services tab
Make sure you have a tab on your Company Page that is devoted to your services / products – you can use this page to provide more context and detail, as well as link directly to each service or product page on your website and / or landing pages too.
Do you need help setting up a LinkedIn page for your company and want to have it help generate leads and traffic to your website? You're in luck—we can help! We have social media experts that can take your social media marketing to the next level to help you reach your successful small business dreams!
Since 2002, Half a Bubble Out has been dedicated to providing marketing, advertising and small business consulting that meet the needs of our clients. We specialize in powerfully telling stories through inbound marketing to grow your business filled with more passion and provision. Based in Chico California, we serve clients throughout Northern California and across the country to New York.
Related Posts:
Why is Social Media Important: Best and Worst Times to Post on LinkedIn
Expert Opinions: Why is Social Media Marketing Important in 2015?