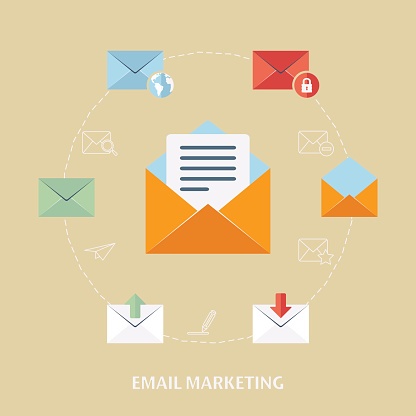 The subject line of your email could make or break your entire email marketing strategy, and there's proof. The words and phrases that appear in the subject line are the only touchpoint you get with your email subscriber before they decide to either open, forget, or delete your email. Email marketing can be a powerful tool for a small business, and the subject line for each email you send can be the difference between success and failure. Here's why.
It's Your First Impression
Your email recipient will judge an email by its subject line. It's a small, yet mighty force – and it's essential that it entices your audience, is action oriented, or offers them something of value.
Here are a few quick tips from HubSpot:
Keep it short and sweet. Your subject line should be a maximum of 50 characters.
Use personalization. Adding recipient name adds a feeling of rapport, such as, "John Doe, we really wanted to share this…"
Use urgency. Using deadlines like "today only" or "24 hour giveaway" will encourage your reader to act now.
Asking a question in your subject line can also draw readers in, such as, "Do you know what your website is doing wrong?"
Since the subject line is the first thing they see and the first impression you make, it should be simple, snazzy, and pizzazzy.
Example: Ends Today: Take 20% off your entire order!
Example: Party Like it's 1999 Aged Cabernet Special (wine retailer)
Example: Sometimes all you need is a little vase lift (retailer selling vases)
[Source: VerticalResponse]
It Explains the Purpose of the Email
It's not what you say, it's how you say it. Your email is giving the recipient something they want, think they want, need, can't live without, or just find intriguing. You don't want to make false promises, but you want your subject line to be worth opening the email. It's the difference between:
"7 Science-Backed Ways to Increase Your Productivity"
OR
"How to Be More Productive"
Which email would you rather open? They are both saying the same thing in very different ways.
It Entices Recipients to Take Action
The goal of your email marketing strategy is to get more customers. That won't happen unless they are opening your emails. They won't open your emails unless your subject line gives them a reason to. Consider these stats from HubSpot:
33% of email recipients open email based on subject line alone.
Personalized subject lines are 22.2% more likely to be opened.
Subject lines that create a sense of urgency and exclusivity can give a 22% higher open rate.
Your subject line is a pivotal point in your email marketing strategy because it promotes something awesome you have to offer the recipient. Once they open your email, you are one step closer to a new or returning customer.
The actual content of your marketing strategy is important too! Learn more in the blog articles below.
Related Articles:
5 Tips to Creating Loveable Email Marketing [from a consultant]
Expert Advice: Lessons Learned From an Email Marketing Consultant
Email Marketing Strategy 101: Get the Basics Today
If you'd like help implementing an email marketing strategy for your small business, contact us today!
Since 2002, Half a Bubble Out has been dedicated to providing marketing, advertising and small business consulting that meet the needs of our clients. We specialize in powerfully telling stories through inbound marketing to grow your business filled with more passion and provision. Based in Chico California, we serve clients throughout Northern California and across the country to New York.