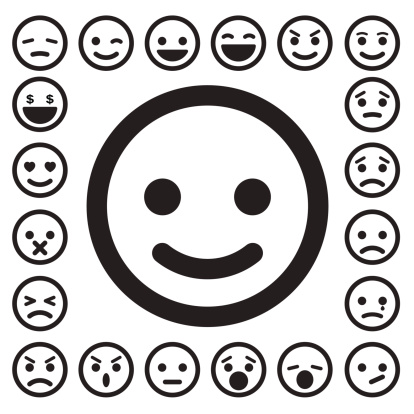 Are your customers truly happy with the product or service you are providing them? Are you doing it better than your competition? Do you even know where you stand when it comes to delighting your customers? Regardless, here's a secret; you can always be better.
If you in fact want to be the best and have customers return over and over again, you will need to continue to learn, train and evaluate your small business. Many small business owners have the mentality of "if it ain't broke, don't fix it." While that may have some truth to it, it can also leave you behind the competition and ultimately impact your success in a negative way.
To keep up with other successful small businesses you need to regularly be evaluating your business and making sure that you are in fact delighting your customers.
Make business easy for your customers
If you can make the buying process for your customers as easy as possible they are more likely to come back to you, and be happy! Who doesn't appreciate an easy process when it comes to buying or implementing something? Inbound marketing specifically makes the sales process very easy and stress free for your customers and leads. They filter through the sales funnel without even knowing it's happening!
Invest in training for your employees
Training your employees to not just learn the skills it takes to do their jobs but also equipping them with knowledge will help to delight your customers. If your employees know how to serve your customers and provide the utmost customer service, your customers will be happier in the end. It only takes one bitter employee to lose a customer. Plus, unhappy customers are more likely to share their experience with others.
Maintain culture in your business
If you have happy employees, it will correlate to your entire business, thus resulting in happy customers! Customers can tell when employees are happy with their jobs. It's pretty obvious when an employee is miserable at work; it's something that can't really be hidden.
Listen to your customers
Make sure you listen to your customers so that they feel like as a business you care about them and value their opinions. Many businesses fail at this dramatically. They don't take into consideration their customers' thoughts or experiences. Those businesses are often the ones that have bad reviews online and wonder what they can do to get rid of them. Start from the root, listen to your customers and this won't be a huge issue for you. Review sites can be deadly for your business. Make sure you're getting the good ones!
Continue to delight
When you have closed a sale or made a lead a customer you need to continue to delight them, because you want them to come back and say good things about your business! The easiest way to do this is with inbound marketing where the software provides you with the tools necessary to do so such as email marketing, lead nurturing tools, analytics, etc.
If you need help implementing inbound marketing in your business strategy so that you are able to delight your customers and have a successful small business, we can help!
Since 2002, Half a Bubble Out has been dedicated to providing marketing, advertising and small business consulting that meet the needs of our clients. We specialize in powerfully telling stories through inbound marketing to grow your business filled with more passion and provision. Based in Chico California, we serve clients throughout Northern California and across the country to New York.
Related Posts:
Quickly Delight Customers on Your Lunch Break With Inbound Marketing
9 Keys to Retaining Delighted Customers with Inbound Marketing