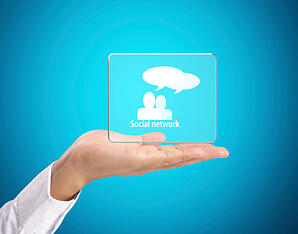 Starting a new business? Launching a new product? Want to get your message out there as fast as possible?! Well, that's why social media is an important marketing tool! If you want to spread the word about your new endeavor, stop asking why is social media important and get ready to launch your campaign on social media and promote, promote, promote!
Letting all your friends and followers know your campaign launch is a first step, but to promote your marketing content takes everything to a new level. Craft your message, your blog, your press release filled with all those fun and sexy details about your new endeavor. Write it so that we can all get excited with you! When you get people excited and pump up the expectations, then you can witness what happens when people catch the fire and watch it spread.
Choose your platforms carefully
Don't try to work on every platform out there. Think about your endeavor, your product, your industry. Ask a few questions as to which social media platform is the best for what you are focused on. Is Twitter best? (Possibly, if you have written content). Is Facebook where you should be? Maybe your customer focus is more B2B (business to business), so LinkedIn is where it's at? If videos are a media you are using, then YouTube may be best. There are many social media platforms and choosing which one is best is definitely unique to your industry and your business.
Choose your audience and speak their language
Just as choosing your social media platform is important, so is choosing your words to speak to your audience. First of all, who is your audience? And don't say everyone! Who are they? What are they interested in? What are their questions, needs and concerns? What captures their attention or turns them off? Writing out a "fictitious" character (otherwise known as a persona) can really help you focus in on who exactly you are trying to reach. This process can bring clarity and focus to your marketing campaign, and can help you focus your resources on social media.
Prepare the content you want to promote
After you have your platform and your persona identified, prepare your content. What combination of media will you use? Images and text on a blog? Images on Pinterest or Facebook? Video on YouTube? Decide what you are going to say and how you are going to say it and then get to work creating it! Get some tips about how to post on social media with this article on Forbes.
Ready, Set, Promote!
Once you have your content, your platform and have tailored your message to your audience- Hit post! Don't hold back and second guess yourself. Just do it and do it more than once!
Social Media is an important tool that can spread your message without you needing to do a lot of work. Let social media, your friends, followers or subscribers help you spread the message. Get them excited and you will see it spread like wildfire. Hopefully this helps answer the question for businesses: "Why is social media important?"
Need some help focusing your strategy and getting the most out of your time and resources? Give us a call and we can help you fine tune your strategy and get your marketing campaign launched!
Related Articles:
Social Media 101: Should My Business Be On Instagram?
Amazon Knows Why Social Media is Important
Business on the Decline? Understand Why is Social Media Important for Success