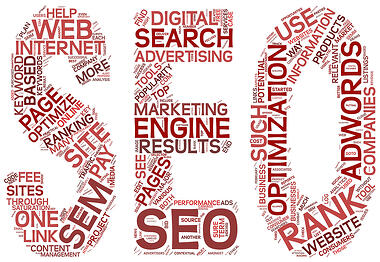 Are you lost when it comes keywording your website? Don't worry, you're definitely not alone. SEO can be extremely confusing, especially when it comes to optimizing your website with relevant and targeted keywords. Keep on reading to learn some SEO basics that will guide you through how to add keywords to a website.
As a business you want to have a well optimized website so that you can ensure the proper traffic is being directed to your site. To do that though you need to know the basics of SEO in order to keyword your website. Doing so will result in having properly targeted traffic which will bring in more qualified leads and eventually (hopefully) a higher percentage of those leads converting into customers. That's what all of us want in the end, right?
Properly optimizing your site for SEO takes more than just dropping in some keywords and hoping you'll show up in Google. It includes strategizing, having a plan, implementing that plan and sticking to it. You also need to be extra careful with how you keyword anymore. Google punishes those sites that have keywording strategies that seem unnatural. And you definitely don't want to be on Google's naughty list!
I suggest you give this article a read from HubSpot. This post goes into more detail about how to exactly go about keywording your website, step-by-step. If you're starting from square one and need help or need to re-do your website SEO you will want to read this!
Posted by Lisa Toner, HubSpot
SEO 101: The 5 Parts of Your Site You Should Keyword Optimize
Start Adding Keywords to Your Site
When optimizing your site for new keywords, you need to include those keywords on your site. (Duh, right?) Here are some of the most important places to optimize for your chosen keywords on your site:
Titles

Descriptions

Headings and Content

Image file names

URLs
If you haven't optimized these sections of your site in the past, you have some work to do -- but make your life easier by starting on the pages that get the most traffic. Then, as you create more pages, be sure to optimize as you go.
Titles
Titles are shown in the browser tab and search results, and have a direct impact on searcher clickthrough rates (CTRs) and search rankings. When writing a title, try to keep it below about 65 characters, and include one of your target keywords or phrases so it's easier for searchers to identify that your results are relevant to other query.

(HubSpot)

Descriptions
Descriptions are also shown in search results and can help increase CTR -- but remember that nowadays, they don't have a direct impact on rankings. They exist to tell searchers why they should click on your result. Use one of your target keywords or phrases in your meta description so they know your content is relevant to their query, but make it attractive to the viewer, too. This is great real estate for selling the benefits of clicking through to that page's content.
(HubSpot)
[Read Original To See All The Tips: SEO 101: The 5 Parts of Your Site You Should Keyword Optimize]
Want to learn even more about optimizing your website? Check out our related blog posts listed below! Feel free to ask us any questions you may have in the comment section below!
Related Posts:
How to Add Keywords to a Website Without Looking Like a Robot
The Shift from Asking How to Add Keywords to a Website to What is the Website Saying?