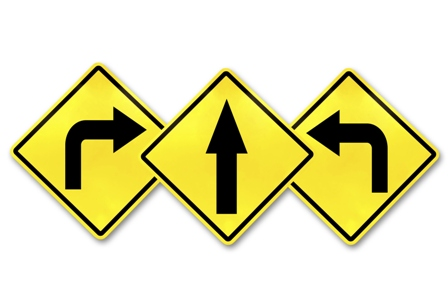 As the ongoing "keyword not provided" issue is getting a lot of attention and Google is withholding more and more information from marketers, you might be asking if it makes sense to even think about how to add keywords to a website. Will keywords continue to be useful moving forward? Will we have any shot at knowing what is working and what isn't as we head into 2014 and try to sort out what online marketing looks like?
How Search Engine Optimization (SEO) is Changing
An article called "SEO in 2014" published in the November 2013 issue of Website Magazine (why do magazines always publish dates one month before we are even in them???) Peter Prestipino, Editor-In-Chief made this comment about strategy and tactics moving into 2014:
"SEO professionals will likely worry far less about including a variety of keywords on each Web page, or the structure of their title tags, and more about the meaning and depth of the messages they are distributing on the Web. There will be less discussion of on-site optimization in general, and more about the relationships that need to be established to move the virtual needle and help your enterprise secure its rightful place high on the search results pages."
The SEO Shift
Notice where I emphasized? This made my heart smile….the idea that the focus is shifting more and more towards the idea of providing people information they really want, with relevant and excellent content, this is the mantra of inbound or content marketing. It is all about establishing those trusted relationships, providing content that has value to the person searching online so that your company is seen as a trusted partner when it comes time to purchase or re-purchase your goods or services.
Why We Love the Direction SEO is Headed
Here at Half a Bubble Out, while we aren't loving the Google updates that make our lives more challenging, especially in terms of wondering how to add keywords to a website, we are encouraged that over the long haul, what is becoming evident is that the search engines are beginning to value the very things that we care about as we market to our customers and help our clients to do the same, relationships and remarkable content.
Some companies who have hired the "we'll get you on the first page of Google in 30 days" SEO companies are discovering that the monies they have paid and the ways their site has been promoted online have backfired on them as Google gets more intelligent about how to sort out quality versus quantity.
It's not just about learning how to add keywords to a website anymore
The truth is that even online, marketing is becoming more about people talking to people, whether you are B2B (business to business) or B2C (business to consumer). Many of our clients are on the B2B side of things, and it is easy to forget at times that even if the "person" you are talking to is a company, not just an individual consumer, they are still people!
In the web and SEO world, some marketing efforts have been so driven by what the search engines wanted that they forgot what people wanted. In the days ahead, the search engine changes will drive them back to the reality that what matters is what people want, because the search engines are being tweaked to "think" like people do and "see" like people see. Sounds very space odyssey and out there I know, but it is true.
Moving Forward
So if we are looking at how to add keywords to a website in the coming days, the bigger question will be whether or not your overall content strategy online is tooled up for the changing world of the internet. The shortcuts are going away. The quick, slick sell has never been a great long term strategy and we kind of like the moves that force companies towards doing good, helpful, relational marketing, even if some of them do make it harder in the short term.
What do you think about this shift that online marketing is making?
Related Articles:

Internet Marketing Tips: What's All the Buzz About Google's New Hummingbird Algorithm
What's the Big Deal with Google's Keywords and Small Business?