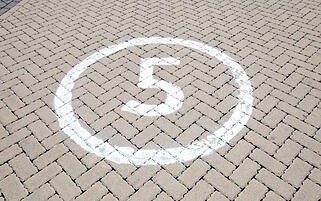 We each are attracted or fascinated by different characteristics when it comes to people. Would you be surprised if I said we are also attracted to these characteristics in businesses?
Well, we are! According to Sally Hogshead, businesses take on certain fascination characteristics and these attract people (AKA new business leads and customers).
Finding your distinct fascination advantages is one way for you to add value and uniqueness to your business. It could be what sets you apart.
When you focus on your distinct advantages, you can build communication by fascinating others. You will have their attention, which will add value, build trust and grow into customer loyalty.
There are 5 Must Do's to discovering and using your distinct advantages:
Know who you are as a company.

You must know your own story and understand how the pieces and parts of your unique story make your company different. This may be something you need to spend some time on. Dive into your history, find key turning points, events that molded and changed you. Look at the values and beliefs your company was built on (or is currently being built on). What is your mission and how have you gone after it?
Know who your customers are.

Remember your answer can't be "anyone!" Focus in on the type of customer you are looking for. In an ideal world who would walk through your door, buy your product or service and become a life-long customer? This is where building out your buyer persona and really understanding who you are targeting will help you focus in on the business leads you want to attract.
Know how to craft your story in the right light.

Storytelling is an art and your story needs to be told. At a basic level that is what branding is. We hear about brands, we see logos and think of a brand because it is attached to a story. Crafting your story to speak to your ideal customer and target your persona will give you an advantage over others in your market and will set you apart.
Know how to tell your story.

Tell your story and connect it with your brand, your marketing and who you are as a company. Plan out how you are going to tell your story, which platforms you will use and what marketing tools will be most effective. Deciding between the traditional avenues of media vs. new online strategies will be a piece of your plan and have an impact on how you tell your story.
Know how to live out your story.

Be authentic. Be who you are. Back up what you say with your actions. From the president or CEO down to the receptionist or cleaning crew, living out your story to the people you come in contact with on a daily basis will add credibility, fascinate your leads and keep your customers coming back.
When you can accomplish these "Must Do's" you will not only have a clear message, with a clear mission, you will also be able to meet the needs of your customers and have better business leads because you are providing what they are looking for. There is nothing hidden when you can tell your story, market your business and produce what you promise.
We have a motto here at Half a Bubble Out: "Craft it. Tell it. Live it." When you can do these 3 things well, you are on your way to being a company with a fascinate advantage over others in your industry.
Try it out! If you need help with any of these Must Do's, we would love to help get you new business leads to grow your company.
This is our passion, partnering with small businesses to craft and tell your story as well as walk alongside you as you live it out.
Since 2002, Half a Bubble Out has been dedicated to providing marketing, advertising and small business consulting that meet the needs of our clients. We specialize in powerfully telling stories through Inbound Marketing to grow your business filled with more passion and provision. Based in Chico California, we serve clients throughout Northern California and across the country to New York