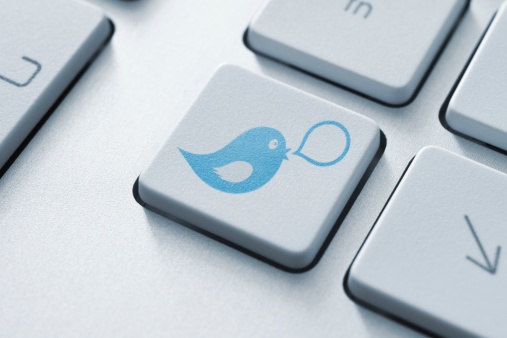 Twitter is an everyday part of our lives now and an important part of any social media marketing strategy – especially as a source to help get more website traffic for your company. So when a platform like Twitter announces it's planning on making a big change, there's buzz about it all over the internet.
There's no doubt you've heard of Twitter, but you may have never used it and are wondering what all the buzz is about in the first place.
Twitter is different than other social networks like Facebook or LinkedIn because it acts as a real-time newsfeed and allows anyone to follow anyone else. Following allows users to see each other's profile information and tweets. These tweets – which can be updates, links to articles, news, etc. – are commonly used for live events and breaking news.
A defining feature of Twitter is its 140-character limit when posting a tweet. Why 140? Twitter has always relied on mobile-messaging. The standard length of a text message is 160-characters, so the founders of Twitter thought it a smart decision to stay within the boundaries of this limit and not risk the messages being staggered, delayed, or event partially missed. 140 seemed like a good length to get the whole tweet.
Posted by: Kurt Wagner (@KurtWagner8) at Re/code
Twitter Considering 10,000-Character Limit for Tweets
Twitter is building a new feature that will allow users to tweet things longer than the traditional 140-character limit, and the company is targeting a launch date toward the end of Q1, according to multiple sources familiar with the company's plans. Twitter is currently considering a 10,000 character limit, according to these sources. That's the same character limit the company uses for its Direct Messages product, so it isn't a complete surprise.
There is no official launch date set in stone, these sources say. It's also possible the character limit could fluctuate before it rolls out the final product, which people inside Twitter refer to as "Beyond 140." Re/code first reported that Twitter was building a product like this back in September. A Twitter spokesperson declined to comment.
Twitter is currently testing a version of the product in which tweets appear the same way they do now, displaying just 140 characters, with some kind of call to action that there is more content you can't see. Clicking on the tweets would then expand them to reveal more content. The point of this is to keep the same look and feel for your timeline, although this design is not necessarily final, sources say.
The design aspect is key. Making Tweets bigger by adding more content or bigger pictures has diminished user engagement in the past, according to one source. That makes sense. If tweets take a long time to consume or take up more space on your screen, it's likely that you'll view (and engage with) fewer of them. So Twitter is trying to add more content without disrupting the way you currently scroll through your timeline.
[Continue to full article]
Why does this matter for a company's social media marketing strategy?
The internet is starting to get saturated with content, so for your company's content to stand out it needs to be better quality and more substantial. This also means sharing more content at one time, i.e. in one blog post or tweet, also known as long-form content. The expansion of tweets could be both good and bad.
Time and Resources – If Twitter increases its character limit, then the norm could very well shift from many, small tweets throughout the day to fewer, longer tweets. This means marketers will have to spend more time writing the body of a tweet and lose valuable resources in the form of followers because they may feel bombarded by this longer form content.
New Users – On the flipside, Twitter may be wanting to appeal to mainstream users who often times don't "get" how to use Twitter, but are very active on sites like Facebook. A potentially larger audience means new eyeballs seeing your marketing content.
The world of social media marketing is always changing and adapting. If your company is ready to get more website traffic through social media like Twitter using a holistic strategy, contact us at Half a Bubble Out.
Since 2002, Half a Bubble Out has been dedicated to providing marketing, advertising and small business consulting that meet the needs of our clients. We specialize in powerfully telling stories through inbound marketing to grow your business filled with more passion and provision. Based in Chico California, we serve clients throughout Northern California and across the country to New York.