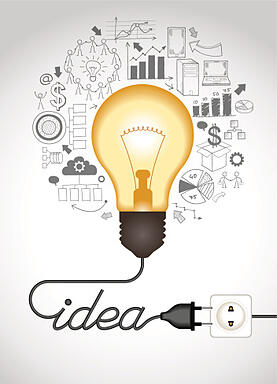 What you first need to realize is that starting your own business is hard. You know the saying, if it were easy everybody would do it? That directly relates to starting your own business and being successful. There are many risks that are present that you must be willing to take on. One of the best ways to know if your idea is among the handful of good business ideas that can be successful is performing market research. But what do you need to know?
Is there a market for it?
You first need to figure out if there is an actual market for your business. Would people buy your product or service? Does your product or service solve a problem that potential customers are having? Can potential customers afford it? Also consider if vendors would be interested.
Another aspect to understand is knowing who your competitors are. Is the market already saturated with successful businesses that will be difficult for you to outsell? Analyze your idea and figure out if it is hard to duplicate. If it is easy to duplicate, then you have the potential of another business trying to take your idea and make it better. Constantly bettering your business will help you stay ahead in the game
Understanding Trends
One of the best ways to ensure that you have a good business idea, is to make sure that you don't follow trends. Analyze the future of your business. Do you see a demand for your product in 3-5 years? Trends are tricky to decide whether or not they will be relevant in the next month let alone in a few years. Keep yourself in the clear and try to stay away from trends.
Increase Reading Consumption
One of the best ways to understand your market is to read blogs, books, and attend workshops and training courses. If you become obsessed with your business, you will have more success. This will allow you to go the distance and push your boundaries when you are tested. The more you know, the better, and remember that you will never know everything about your market. Always look to others to learn more and better your knowledge.
Now that you have the basics of making a business idea successful, it is time for you to analyze your own idea. Take the time to research your market, learn to recognize trends and constantly read material on your market. These steps will help you stay on track while starting a business.
Related Articles:
Good Business Ideas Start on Kickstarter - Will Yours Be Next?
Grow Your Business With 5 Proven Internet Marketing Strategies
Once you get your good business idea rolling, learn how to supercharge your business by downloading the free offer below.