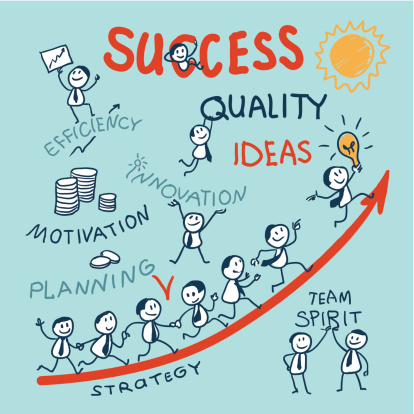 Kickstarter—the land of hopeful entrepreneurs who have good business ideas that they are wildly displaying for the entire world to see on the internet, all in an effort to raise money for their idea, product, cause, etc.
If you're reading this and are still unsure as to what I am talking about and keep thinking about if you've been on Kickstarter's website—Go there now and take a look. But be careful because you will be easily distracted! Plus, I want you to come back to continue reading my blog, of course. You'll miss out on some of the cool Kickstarter campaigns I'm about to show you if you leave and don't come back.
Ok, welcome back. Or to those of you who already knew what Kickstarter was, thanks for reading on!
First off, Kickstarter isn't for everyone. However, if you have a solid, good business idea, have a strategy plan implemented and everything else laid out, but just don't have the funds, Kickstarter is a great place for you.
What kind of business ideas do the best on Kickstarter? Here are a few examples:
In my opinion this is a phenomenal business idea. I never realized just how much our ice chests are lacking. And actually it's true; they are very behind the times and outdated. Having a blender, stereo, bottle opener and charging station all incorporated into an ice chest just needs to happen. Don't worry, it looks like it will since it's already WAY past its goal and still has time to go.
Typical security systems are bulky, expensive and often have false alarms. The Novi takes care of all the problems and even sends you pictures to your smart phone. How cool is that? Plus, now not just homeowners can have a security system set up since there isn't any installation involved.
Sure there's kegerators but those require having a mass amount of beer. If you don't have a house full of college students, it may take you a while to go through it all. Instead, there's an alternative—the SYNEK machine. Fresh draft beer, whenever you want, from home. Boom! I'm supportive of this and think any other beer lover would be too!
And then sometimes there are ones like this, which can't really be explained as to why it saw so much success. A whopping $42,510 for some guy to make a bowl of potato salad? You've got to be kidding me!
If you went and looked at all of these business ideas on Kickstarter you'll notice that they seem to have everything in place [well, minus the potato salad one]. Each one has a professional video of their product, complete businesss strategy/plan in tact, brands/companies already backing their product, reviews, benefits of the product to you, an explanation of why it's needed, their goals, the risk and challenges and an FAQ section.
Not everyone can be successful on Kickstarter. However, if you have a one of a kind business idea and can embrace everything that Kickstarter offers, you have a fair chance to reach your financial goals you set!
Have you ever tried Kickstarter for a business idea you've had?
Related Articles:
Marketing is Shifting: Is Your Business Keeping Up?
Grow Your Business With 5 Proven Internet Marketing Strategies