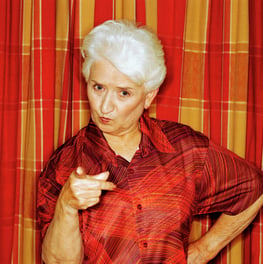 Growing up we were taught that quitting is worse than failing. We were taught to try, try again until we succeeded or we couldn't try any more. Now fast forward to the present, you are now facing the same dilemma you did back when the playground was your stomping ground. Should you quit your marketing strategy or should you keep going? I am going to tell you a story about a client that we have that has been in the same situation as you are.
One of our clients has been using a particular strategy for over a year. They have a small budget, but are choosing to start competing for marketing space in a competitive industry. Growth is very small even after one year. So should they quit this strategy or keep pushing through?
See, you aren't the only one who is struggling with this question. Businesses across the world wonder the same thing every day. Many decisions are made daily when you are a business owner. It is common for you to feel frustrated if you think that your marketing strategy is only costing you a lot of money and you haven't seen any customers that have generated from it.
When you own a small business and you are depending on getting customers on a regular basis, then this reality might difficult to realize. But when is it the best choice to stop your marketing strategy and move onto a different one?
Seth Godin references this is in book The Dip: A Little Book That Teaches You When To Quit (And When To Stick). He writes:
"The essential thing to know about the Dip is that it's there. Knowing that you're facing a Dip is the first step in getting through it." –Seth Godin
So you are in a dip, now what? Should you just quit because you are in a dip? It is time to identify: why you are in this slump, your marketing strategy and goals, how to measure success and failure, and be realistic with your timelines. To learn more on The Dip, read this blog.
If this sounds too overwhelming and you would like help, contact us today. We can walk together on the journey that is running your business and give you insight and wisdom for your business. Sometimes you need a constultant to help you decide whether it is time to quit your current marketing strategy and to plan a new one. This wouldn't be seen as failure, it would be seen as success.
Since 2002, Half a Bubble Out has been dedicated to providing marketing, advertising and small business consulting that meet the needs of our clients. We specialize in powerfully telling stories through inbound marketing to grow your business filled with more passion and provision. Based in Chico California, we serve clients throughout Northern California and across the country to New York.