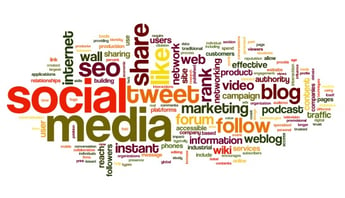 Congratulations! You hired an employee to monitor and manage your social media accounts. These platforms are awesome ways for potential customers to engage with your business and brand. But with great power comes great responsibility. Your new employee needs to have social media training. Here's why.
Understanding Platforms
One thing that most people don't understand is that there is a difference between business social media accounts and personal social media accounts. The back end looks different and the setup process is different as well. For people who aren't trained or don't have any experience with social media business pages, understanding this can be confusing. Since platforms constantly have updates and changes, business accounts need to be constantly monitored, have a strategy, have a planned message and be deliberate.
Strategizing for Goals
One of the best ways to improve your social media efforts is to strategize your message and actions before you do it. Then you can analyze the success of the strategy and make improvements from there. But everything that you do on social media should have a purpose. You might not have thought that social media training would include strategy, but this is important to an excellent social media presence.
Creating Relationships
Social media is great for creating engagement, and also for nurturing relationships on the different networks. These platforms can help build trust and credibility when you share helpful and relevant content to your followers. And most of your conversations are public, so how you handle situations and comments can speak loudly for your business.
Abiding by Guidelines
Every company should have different guidelines so the expectations are clear. If you have a light-hearted audience like we do at Half a Bubble Out, then posting a picture of our employees enjoying a glass of wine to celebrate the week would be appropriate. But this might not be appropriate for all businesses. Training your employees to use their best judgement and following these guidelines is crucial to keep the integrity of your brand.
These are only a handful of reasons why your employees need social media training. If you are interested in learning more about social media training and strategy, check out our blog. If you decide that you would rather hire an agency to manage your social media? We can help with that too.
Since 2002, Half a Bubble Out has been dedicated to providing marketing, advertising and small business consulting that meet the needs of our clients. We specialize in powerfully telling stories through inbound marketing to grow your business filled with more passion and provision. Based in Chico California, we serve clients throughout Northern California and across the country to New York.