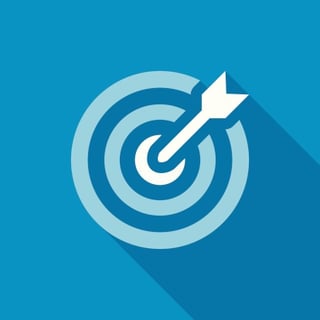 Facebook has updated its targeting capabilities for advertisers that allow for much more specific targeting than before. If you're running paid ads on Facebook as part of your social media marketing efforts to get traffic to your site, this is great news. Details are below, but a quick note – you have to be using Facebook's Power Editor presently to access these capabilities.
The Basics – What Has Changed with Facebook Targeting?
With these changes, you can add to basic targeting what is called detailed targeting. This allows you to focus on people who like a certain page AND another page.
Digital Marketer gives an example of how it uses this specificity in the golf equipment market, both targeting people who are interested in the world famous golfer Tiger Woods and the less well known golfer Bubba Watson saying:
"Now, you can still leverage those "broader" interests like Tiger Woods without worrying about them being too broad…You just have to qualify them with an "and" statement…Instead of people that just like Tiger Woods – we're targeting people who like Tiger Woods AND Bubba Watson. It's allowing you to tap into the part of Tiger's market that would still be hyper- focused."
Facebook has also created an option to exclude people based on certain factors. It gives the example of a mobile game company excluding mobile users with a 2G connection.
The Benefits – Why Should I Care?
These changes come together to create a pretty powerful ability to target extremely refined audiences. When it comes to spending money on traffic, what you don't want to do is waste money. The more targeted your audience is, the less money you will waste. Social media marketing on Facebook gives you the potential to create an amazing system that targets the exact audience you want with an increased return on investment.
The Best Action – What Should I do?
If you're already running Facebook ads, it's a good idea to take a look at your targeting. Can you get more specific and reach a more relevant audience with these new features? Odds are you can, and it would be worth your effort. If you aren't running Facebook ads yet, it's worth taking the time to figure out if they are right for your business. Either way, contact us if you need help with your social media marketing strategy.
For more on Facebook for business, download our free offer below:
Since 2002, Half a Bubble Out has been dedicated to providing marketing, advertising, and small business consulting that meet the needs of our clients. We specialize in powerfully telling stories through Inbound Marketing to grow your business filled with more passion and provision. Based in Chico California, we serve clients throughout Northern California and across the country to New York.