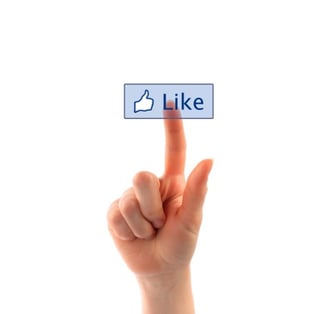 Facebook announced that it will begin to roll out new user preferences that will give Facebook users the option to customize and personalize their news feeds more so to their liking. On July 9, 2015, Facebook announced the change, which will be rolling out to all devices in a new update during the coming weeks.
This is quite a big moment for Facebook since it typically likes to be the one to decide what shows up in a user's news feed. This change will allow users to choose what they see first and establish priority. This can be good and bad for businesses.
Give this article a read to learn more about the update and how it may affect your social media marketing strategy.
Facebook Let's People Choose What They See First in News Feed
Posted by Martin Beck, Marketing Land
Now people will be able to prioritize the friends and Pages whose posts they want to see first. Such posts will appear on the top of users News Feeds with a star displayed in the upper right-hand corner of the post. After the supply of prioritized posts has been exhausted, the regular News Feed mix will take over.
The update also includes a new interface to show the Pages and friends who have appeared most often in people's News Feeds over the past week, giving people the opportunity to easily unfollow source who'd they rather not see. There's also a page that shows, people and Page that a user has recently unfollowed in case someone wants to reverse a decision.
There's also a new discovery section that gives people the opportunity to find new Pages to follow. That section will be populated with Pages Facebook believes are relevant based on the user's behavior and what similar people like.
[Continue Reading Original Article: Facebook Let's People Choose What They See First in News Feed]
Now the question that you probably have if you own a business, is "how will it affect my business's Facebook page?" Well, so far Facebook representatives have said that the changes won't have much impact on the current state of social media marketing on that platform.
Like everything, it has its positives and negatives. The positive feature is that as a business, you can ask your fans to add your page to be seen in their news feed. The downside is that due to Facebook's last algorithm change, not many of your fans will even see your request to do so. Dang it.
As this rolls out gradually over the next couple of weeks we will find out more of how this will potentially affect businesses and their social media marketing strategies.
What do you think about this Facebook update? Like the idea? Hate it? How do you think it will affect business? We'd love to start a discussion. Leave your comments below!
Since 2002, Half a Bubble Out has been dedicated to providing marketing, advertising and small business consulting that meet the needs of our clients. We specialize in powerfully telling stories through inbound marketing to grow your business filled with more passion and provision. Based in Chico California, we serve clients throughout Northern California and across the country to New York.