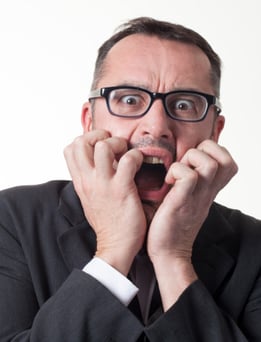 Let's take a quick look at your small business. You have your employees, your product or service that you sell, your office, and your warehouse. With so many moving pieces and parts, it is inevitable that at some point in time your business will have a crisis or a point of transition, maybe even similar to the two examples below.
Examples of PR Nightmares
People were anxiously waiting for the iPhone 6 in 2014. When the product first came out, customers were realizing that their new, slender iPhones bent when they were in their pockets. Shortly thereafter a video from Unbox Therapy shows how the phone bends when pressure was applied. Competitors Samsung and LG were able to use Apple's unfortunate product mishap to their advantage to produce cheeky advertising.
OR
A United Airlines passenger's guitar was broken while in the care of the baggage handlers. The airline then proceeded to decline to reimburse him for the guitar that they broke. Unfortunately for United, he messed with the wrong person. The passenger ended up being musician Dave Carroll who then wrote a song and created a music video warning people about the airline. The video has over 1 million hits and tarnished United Airline's reputation.
What do these two have in common? They are transitions that can either make or break a company. Transition in your business can affect your marketing. These situations are a great way for your company to clearly communicate your values to the public. Great communication can take this transition and use it as a springboard and not a stumbling block.
When you are ready to learn the 5 steps to help you gain strong leadership, check out this blog. If you need help getting guidance or consulting in a current transition or crisis today, we can help you!
Since 2002, Half a Bubble Out has been dedicated to providing marketing, advertising and small business consulting that meet the needs of our clients. We specialize in powerfully telling stories through inbound marketing to grow your business filled with more passion and provision. Based in Chico California, we serve clients throughout Northern California and across the country to New York.