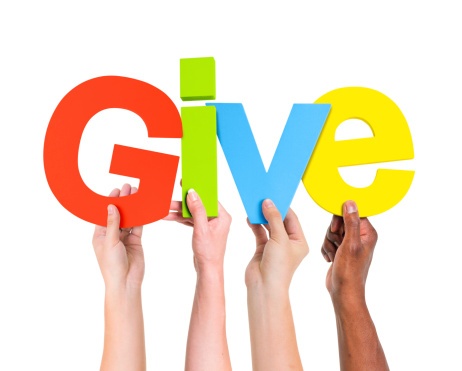 There's Black Friday and Cyber Monday – but do you know about #GivingTuesday? After two days dedicated to shopping there's a day dedicated to giving back. On Tuesday, December 1, 2015, charities, families, businesses, community centers, and students around the world will come together for one common purpose: to celebrate generosity and to give.
It's a simple idea. Just find a way for your family, your community, your company or your organization to come together to give something more. Then tell everyone you can about how you are giving. At Half a Bubble Out we believe in the importance of philanthropic marketing.
To us, philanthropic marketing is more than writing a check to a local charity – although that's nice too. It's knowing your beliefs as an organization that triggers small business owners to part with their hard-earned money or well-guarded time to give back to their local community – and create employee buy-in as well.
Half a Bubble Out Gives Back in the Following Ways:
Run for Food – This is a local fundraiser to benefit the Jesus Center, an organization that offers a safe haven from the rigors of street living. The Run for Food is held on Thanksgiving morning and attracts more than 10,000 people. We donate our services by creating the TV and radio commercials and scheduling the media placement. Some of our staff and their families even participate in the event.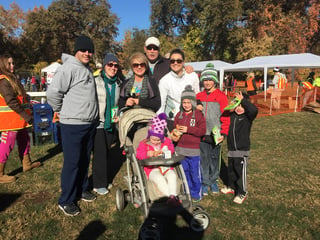 Bridging the Gap – We create advertisements and press releases announcing the Annual Walk4Water, a local fundraiser that raises awareness and support to build safe water systems in developing countries.
Rotary – Our CEO Michael is a member of our local chapter of Rotary International, an organization of business and professional leaders that provide humanitarian service, participate in local service projects, and support education through scholarships.
Speaking Engagements – Our company principals, Michael and Kathryn Redman, are regularly invited to speak to college classes and organizations at our local University about small business marketing and what it looks like to be a part of a passion and provision company.
Internships – We love our interns! Each semester we usually host a student from Chico State University or Butte College to give them a taste of life at a real-world small business marketing agency.
Board Participation – Both Michael and Kathryn have volunteered their time to serve on various community boards, such as Neighborhood Church, Chico Stewardship Network, and the Chico High School Foundation.
Office Space – We like to share our conference room with groups and organizations that need a place to meet. We even hosted a surprise 30th birthday party for one of our employees!
We invite you to join us and many other small businesses, companies, and organizations around the world to be a part of a global celebration of a new tradition of generosity – not just on #GivingTuesday but all year long.
Since 2002, Half a Bubble Out has been dedicated to providing marketing, advertising, and small business consulting that meet the needs of our clients. We specialize in powerfully telling stories through inbound marketing to grow your business filled with more passion and provision. Based in Chico California, we serve clients throughout Northern California and across the country to New York.