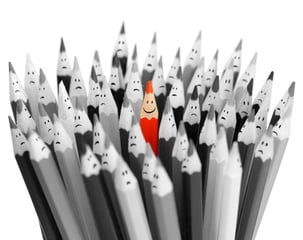 What kind of marketing do you invest in for your small business? Somewhere along your journey as a successful small business owner you've probably tried billboards, radio ads, print ads and other types of traditional marketing. As a business owner who is constantly keeping up with trends and competitors, you probably have also invested in online marketing and have a decent looking website and Facebook business page. How's all that working out for you?
These can all be effective tools for marketing your product or service, but if you really want to make your business stand out, you need to do some philanthropic marketing. In other words, give back to your community – it'll be good for business if you have the right philosophy behind it.
Philanthropic marketing is more than just writing a check to a local charity. It's knowing your beliefs as a company and creating buy-in of those beliefs. That messaging is what triggers small business owners to part with their hard-earned money, employees to volunteer their time, and everyone to feel good about why they are doing it.
Start with knowing your philosophy
In marketing and advertising it's easier to think about giving back to your community when it aligns with your philosophy, or in others words, the intention of your marketing. Your small business marketing has one of two effects:
Buyer Beware – Your marketing and advertising is manipulative and the only goal is to drive profits by convincing people they need or want what you're selling.
Buyer Be Aware – You use your marketing and advertising to help your product or service be discovered and known by customers so they can make an informed decision of how and where to get what they need.
Which philosophy resonates with your small business marketing? If you want to practice philanthropic marketing, the best philosophy is helping people make informed decisions and not being manipulative in your marketing. It gives consumers a choice.
Philanthropic marketing often leads a consumer to choose one company over another. Consider TOMS One for One® philosophy. Through customer purchases, TOMS helps provide shoes, sight, water and safer birth services to people in need. One way TOMS does this is, when you buy a pair of shoes from TOMS it will give a pair to a child in need. That method of giving back may be a deciding factor for someone choosing to purchase shoes from TOMS or say Nike.
Decide how you'll give back
Once you know your business philosophy and the intent behind your marketing, you can decide how to use your small business marketing to give back to the community. Think about what you're interested in and passionate about. Survey your employees to learn what is near and dear to their hearts. Then you have some decisions to make:
Choose who to give to
Decide how much from your budget you can give
Find out what the needs are
Ask about volunteer opportunities
Consider non-monetary sponsorships if available – for example, donating product instead of dollars.
Your small business marketing can be used as a humanitarian approach, not just to drive profits. Business isn't just about the dollar – it's about creating relationship. If you're going to contribute to your community, belief and buy-in is important for action.
If you have the right philosophy about marketing and advertising, it makes sense that it's valuable as a way to help your community, and set your successful small business apart as a business that gives back.
If you'd like to learn more about setting up a philanthropic marketing plan for your business, contact us at Half a Bubble Out. We believe in the social responsibility of giving back to your community.
Since 2002, Half a Bubble Out has been dedicated to providing marketing, advertising and small business consulting that meet the needs of our clients. We specialize in powerfully telling stories through Inbound Marketing to grow your business filled with more passion and provision. Based in Chico California, we serve clients throughout Northern California and across the country to New York.