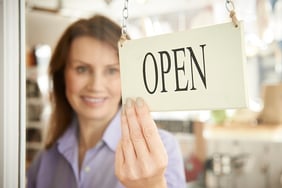 When running a local business, one of the most important ways to get exposure is through local internet marketing. But how exactly do you do this? What if you don't want to only pay for ads, how do you optimize your site to show up locally when the right people search for your business? Check out an excerpt from the article below:
Posted by: Greg Gifford, Search Engine Land
Local SEO is getting more and more complicated, and as we roll into the new year, I want to share my biggest, most important tip:
STOP Using Your Microscope In Local Search!
What do I mean by that? Put simply: A microscope is a great research tool, but it's a flat-out awful marketing tool.
It seems like we're hearing more and more of the same kind of question over the past few months: "I've done X on my site, why isn't it working?" or "I read your post about Y, does it make sense for me to drop everything and go do it?"
Local SEO is not, nor has it ever been, based upon a single tactic. Recently, it seems like many business owners will read a post or watch a video, realize that they're not utilizing the tactic mentioned, and immediately drop everything and concentrate on the shiny new object.
Local SEO is not just citations. Local SEO is not just Google My Business (aka Places) optimization. Local SEO is not just inserting your city and state in title tags and H1 headings.
When you use your microscope to focus on a single tactic, your field of view is so zoomed in that you're blinded to the other factors that are just as important. It's a new year, so try a new process — toss that microscope in the trash, take a step back, and look at the big picture.
[Click Here to Keep Reading the Full Article]
Some of the key points made by Greg include:
You've got to stop focusing on one or two tactics and instead work on everything.
Make your content amazing and informative, but optimize it with local signals
If you've got location pages, make sure they're unique and well-written
Create local content for your blog
Optimize the heck out of your Google My Business listing
Get some good links to your site
Clean up your citations and go grab any that you're lacking
Get more positive reviews on your GMB listing, and on other third party sites
Use social media to interact with your customers
These are some helpful tips as you work to gain local exposure for your site. If you would like to learn how we apply these methods and more for local internet marketing here at Half a Bubble Out through the process of inbound marketing, download the free offer below:
Since 2002, Half a Bubble Out has been dedicated to providing marketing, advertising and small business consulting that meet the needs of our clients. We specialize in powerfully telling stories through inbound marketing to grow your business filled with more passion and provision. Based in Chico California, we serve clients throughout Northern California and across the country to New York.