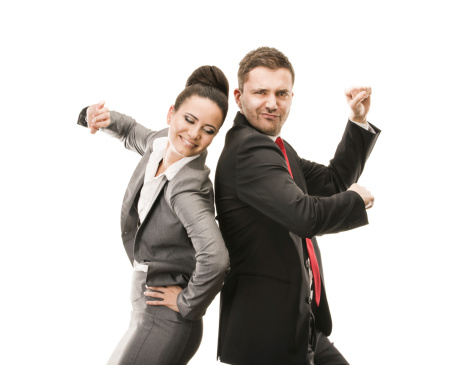 Do you want to be in a business that you enjoy, brings you a profit and doesn't suck you dry in more ways than one? We have your solution: You need a Passion & Provision Company.
Running a successful small business can sometimes be exhausting, overwhelming and just plain NO FUN. That's not why you started this business in the first place! You want a business that provides for your needs but also feeds your passion. You want to do something with your life that is life giving, not life sucking. You started because you LIKED doing what you were doing. You were passionate about it. You were fueled to be creative, motivated and fulfilled.
But what happened? Did the day to day running of your small business start to suck the life out of you?
It doesn't have to! There is HOPE!
We refer to that hope as a Passion & Provision Company. This is a company that not only is profitable and growing, but also provides engagement and fulfillment in the owners and employees.
How can I have the best of both worlds, you ask? Does this idea seem too far out there and only something in your dreams? We believe you can make it a reality. It will take work, but there are things you can do TODAY to turn your ship around.
The first thing to do is to change your perspective. Find what engages and motivates you. Find what drains your energy. If you are not sure, start today by taking notice. Notice what areas of your business need streamlining, what areas drain you and your team. With even a "time map" of one day or one week you will see black holes emerge that can be addressed right away.
Once you find those "time suckers" put a plan in action to take out all the "fluff" that wears your team down. You probably don't enjoy wallowing in the process. Streamline, cut out the wasted time in meetings and other time suckers so that you can be efficient with what you do and get to what you really care about sooner. Your employees will thank you too!
Next, take baby steps. You probably don't like planning anyway, but that doesn't mean you don't like to have a plan. Create that plan and then DO something small each day to put the plan into action. If your goal is to have less meetings or get more accomplished in the meetings you do have, make a short term goal to do that once a day. At the end of the week look back, reflect and ask your team how it went. I bet you will be pleasantly surprised with the results.
When you create a Passion & Provision Company, you create a company where employees want to come to work. Gone will be the days of having your employees posting memes on social media about how work sucks. You and your employees may actually turn that frown around.
Take my boss for example: She has a personalized Disneyland key to unlock the office because she says, "Work is the second happiest place on earth!" Some people think she is crazy, but truly she loves the work she does each day, she loves the clients she serves and the people she works with so much that she would rather be here on any given day, than most other places. That is of course unless she won another cruise through the Mediterranean! And the cool thing is, that she is not the only one. Our employees love coming to work each day too.
Although we don't dance around like this guy, this is how we feel about our job here at Half a Bubble Out:
We want every small business leader to have a Passion & Provision Company. So start today and catch even a small piece of the passion he has!
What small change will you make today?
Related Articles: