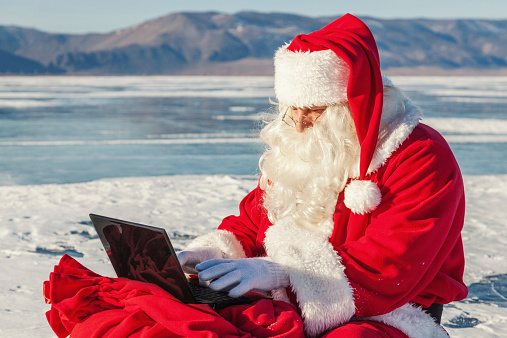 Can my small business take a break from social media during the holidays? This is a question that is all too familiar. Here's a simple answer for you: No. While it is a festive time of year where you are supposed to be spending time with family and friends sipping hot cider in front of the fire and wrapping gifts, the world of business must go on.
Here's a little secret though. You can still be clinking champagne flutes when the ball drops at midnight and not have to worry about posting a status or tweeting out to your business Twitter accounts. Keep your business social media marketing active over the holidays by using marketing automation.
If you don't know about marketing automation yet, prepare to be mind blown. Yes, mind blown. Get ready for your entire world to change. Can you handle that? Keep reading for successful small business tips!
Ideally, we would suggest for you to use HubSpot for your marketing automation. But, understandably so we know that not everyone has HubSpot software YET.
Let me tell you a little bit about my friend, "Social Inbox."
Social inbox is a tool inside of the HubSpot software platform that allows you to automate your social media posts for all of the different platforms such as:
Facebook
Twitter
LinkedIn
Google+
Not only does HubSpot's social inbox send out your automated posts for when you schedule them but it also analyzes the interaction, engagement and other data of your posts. They recently added a new reporting tool that is super awesome and gives you the most in depth social data you'll find.
Buffer
For a quick fix for your small business social media bind this is your go-to for the holiday season. If you're reading this blog and saying "Oh shoot, I need to start automating my social media posts now!" opt for Buffer. You know what's best about Buffer? It's completely free! However, you are limited with some things and can upgrade more features if you please. But for a fix in a pinch I would suggest giving Buffer a try. Plus, it's super easy to navigate even if you don't have much experience.
Hootsuite
Many people use Hootuite for their automated posting and analyzing of their feeds. This is the difference with Buffer and Hootsuite. You can monitor your feeds on Twitter and Facebook AND also automate your postings. However, if you're using this for over the holidays you don't care too much about monitoring feeds now do ya?
Some words of advice:
Make sure your automated posts are timely and going out to the right platform.
Don't "sound" automated.
Don't continue to rely only on automated posts, engagement is necessary. Only do this for when you are on holiday or can't.
Don't only post your blog posts/materials etc. Share other content.
Do post something recognizing it's a holiday and wish everyone a happy holiday.
Don't automate too much.
So, cheers your neighbor, idolize your Christmas tree and have another eggnog because you now have a way to automate your social media posts. You can now enjoy your holiday and not worry about logging into Facebook to update a status. Although, if you have time it's always a good thing to do. Welcome to the world of social media automation!
If you would like help with your social media once the holidays are over, and no longer want to automate it and monitor it yourself, we can help! Half a Bubble Out is a Passion and Provision company that helps small businesses all over the United States become successful. We specifically serve businesses in the Chico, Redding and Sacramento, California areas.
Related Posts:
Social Media Marketing Trouble? Inbound Marketing Strategies Can Help!
Social Media Stats Every Successful Small Business Should Know