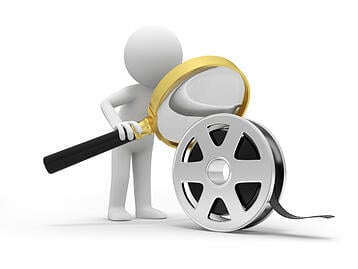 Do you want to increase website conversion in a flashy way? Creating a video and integrating it into your internet marketing strategy is the way to go! It is important to keep the content that you create current and constantly moving. But how do you create a video that will bring your company success?
Creating the Video
Keep the video to less than two minutes. If you can, 30 seconds is best! With the unlimited content that people have access to on the internet, our attention spans have become shorter because we know that we can find a video that can give us the same end result even with it being 30 seconds.

Be strategic with your planning. Creating a video can be fun but before the camera starts rolling, have a script, and know the audience that you are trying to educate. This is how you can gauge the type of humor, jargon and even the way you address your audience to ensure that they keep watching, want more of what you have to offer, and help to increase website conversion.

Be Authentic. Don't be phony or misrepresent your company. Video is a great way to show personality of the people who work for you.

Keep the video quality high. Always make sure you have great lighting and audio.

When editing, be mindful of the special effects. You don't want the flashy effects to distract the audience from the content and message that you are trying to give them.

Make sure you end the video with a call-to-action. What should your audience do when they are done viewing your amazing video? Tell them.

Include your company's logo in the video. Branding your company can increase credibility and reliability for your company.

Also include your company's URL in the video. So if the video is being watched on a site like YouTube, you give the viewers an option to click on the URL that leads to your website or social media site.

Use keywords with the title, video description, and tags. This is how search engines will connect the people searching to watching your video to give a specific answer. Being helpful to people is what we like to see.
Where should you put your video?
Videos are great to put on your website, landing pages, blogs and social media. Don't forget to put it up on YouTube too. Another great site to monitor the views and other statistics is Wistia. This site helps with monitoring analytics, managing the SEO and more with your videos. You can find which site works best for you but make sure that your video is reaching its full potential within your internet marketing strategy.
People who are visual learners will love having videos to learn about your services or products. This can be a great way to increase your website conversion if the video is done correctly. Now it's time to make your video. Lights, camera, action!
To learn more about how internet marketing can help your business, download our free offer below.