If you have been so busy with the hustle and bustle of the season that you have missed the Christmas Spirit of WestJet, a Canadian based airline, then check out this YouTube video:
If you didn't tear up when you saw the look on the travelers' faces, then maybe you need a dose of Christmas spirit yourself. I am not a crier but I have to admit, I teared up! Why? Because, not only did they tap into my emotions, but I was able to witness a company being authentically kind and saw the impact it had on its customers. WestJet also gave me a great case study to answer the question, "Why is Social Media Important?"
At the time I was writing this blog, the WestJet YouTube video had over 7,700,000 views. When I uploaded my blog to schedule its posting later in the day, there were over 9,500,000 views. That is an example of the power that can be found in social media marketing for your company. You can reach and connect with people all over the world. Even if you may not be interested in doing business with people all over the world, social media can be important in connecting you with your local community and potential customers.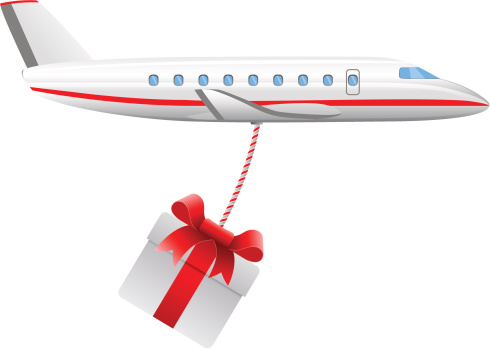 So how does something like this get shared and go "viral." Well, sometimes it happens naturally and other times there is a strategy behind it - or at least one that gets the ball rolling. The note from WestJet on its YouTube video said this:
"Thanks to a team of merry WestJetters and the power of technology, we've learned that miracles really do happen. See how we did it, and learn how you could win airfare for two by sharing this video on Twitter: http://fly.ws/MakingXmasMiracle"
Smart strategy! Not only are they getting lots of views, they are leveraging the viewers to share it even more by presenting another "give away." So they are creating a path to continue to engage viewers.
When I went to WestJet's blog to see how I too can win tickets this is what I found:
"We hope you love the video as much as we loved putting it together. If you do, please check out our
Christmas Miracle Twitter Contest
, where you could possibly win round trip airfare for two by helping us spread the word about the video on Twitter. Why would you do that? If the chance to win flights isn't enough motivation, we're also going to give Christmas flights to a family in need if our video hits 200,000 views. So share some Christmas spirit, help us unite a family for the holidays, and earn yourself a chance to win! (UPDATE: we've surpassed our goal of 200,000 views, and will be working with
Ronald McDonald House Charities Canada
to select a family to donate flights to. Thanks to everyone who shared our video, and for all the positive comments)
Again, another smart and thoughtful move. Report on the success, thank all those involved and give away more based on the performance of the social media-ites (not sure that's a real word, but it should be).
So back to answering the question, "Why is Social Media Important?"
Through social media WestJet has done at least 8 things for its brand:
Promote the brand and increase brand awareness - a viral video is one way to do it.
Extend marketing reach beyond where traditional advertising could ever have taken them.
Increase trust and loyalty with customers and potential customers.
Gain social media followers - and people all over the world are talking about WestJet.
Differentiated its brand from other airlines.
Give back to the community.
Increased engagement by creating a contest to promote sharing (Twitter and free tickets).
Give back even more because of the success of the strategy.
What remains to be seen is how many customers this brings. Quite a few people left comments such as:



After this outpouring of Christmas spirit, WestJet more than likely has at least a plane or two filled with loyal customers now!
But at the core of all of this is that WestJet didn't just create a marketing campaign around Christmas and gift giving nor did they just create a video to go viral. This "stunt" is more than that, it is an expression of the company, it's values and it's culture. If you are going to embark on the journey of social media marketing, what your social media profile portrays, needs to reflect who you are as a company.
So you may be thinking: Sure, WestJet can afford to give gifts to 250 customers and create a video to share it, but that isn't in my marketing budget. If social media is important, how can my business benefit from using social media?
Well, first of all, you need a strategy. Just posting fun pictures and what your business is doing is not enough to be effective in the long run.
Second, make it part of what you are already doing. One of the reasons why social media is important is that you can promote what you are already doing at a low cost. If you are blogging, share that on social media channels. If you are creating products or increasing your inventory, share that on social media. If you are offering free content, webinars, education or industry advice, share that too!
Third, you need to commit - even if it is just 5-10 minutes a day. And keep at it. Schedule time. Make it part of your routine. Consistency and perseverance will pay off.
As you consider the importance of social media in your current internet marketing strategy, take notes, talk with experts in the field and make a plan to start including social media or renew your commitment to being even more intentional about how you are using it for marketing your business.
And you never know; you might just have the chance to ask Santa for something. A bigger marketing budget or perhaps just a more effective marketing strategy?
Until Santa arrives, you can always contact us or read a few more related blogs on the importance of social media: