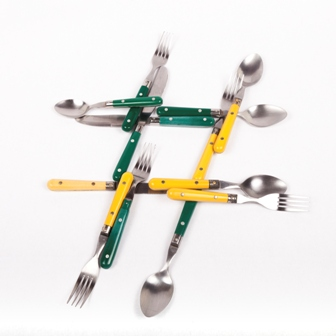 Do hashtags drive you crazy? They drive my husband insane. I've tried explaining to him that hashtags have a purpose, especially when it comes to internet marketing, but he doesn't believe me. That's because of all the hashtag abusers out there on social media who are being rude by taking advantage of the little pound sign. People are becoming hashtag happy and using them too much, which makes me think that maybe they just need to be taught some hashtag etiquette and read today's internet marketing tips.
First, if you're wondering what a hashtag is, it's a word or phrase with the hash symbol (#) in front of it that groups similar topics together in a newsfeed within the social network it's posted. You can also read this post about How to Use a Hashtag to get brought up to speed…All caught up? Good! Don't have time to read it? That's okay, just check out this infographic and keep reading to find out truly obnoxious ways to use a hashtag that won't do your internet marketing campaign any favors.
Consider these (made up by me) Facebook posts:
Example: Personal Status Update
Just found out we're having twins!
#Love #Blue #Pink #TooCute #SoHappy #Twinsies #DoubleTrouble #SoExcited #DoubleMint #OlsenTwins #SleeplessNights #RockaByeBaby #BabyClothes #Needmorestuff #RunsintheFamily #Whatarewegettingourselvesinto #toolatenow #FreakingOut #whatever
Example: Business Page Update
What do you think of Apple's new iPhone announcement?
#iPhone5s #iPhone5c #Apple #Orange #Fruit #SteveJobs #Mac #AshtonKutcherasSteveJobs #IDontCareAboutAppleIHaveaDroid
The poor hashtag is losing out big time in the two posts above because you are truly annoyed by them and it's not the poor innocent hashtag's fault. Here are five annoying things wrong with the use of hashtags above.
1. Overuse
I think the #1 hashtag no-no is too many of them. A really fun and exciting status update – like someone having twins – is something I would normally comment on, however, after the overuse of hashtags I forgot what the post was even about. If I'm an iPhone user, I would definitely at least want to read what other people are saying about Apple's announcement, but some of the hashtags are irrelevant and make no sense, so I'd probably move on in my news feed. The overuse of hashtags also makes the posts look really cluttered and spammy. If I followed a business page on Facebook and they posted something like this, I would be turned off and confused. A good rule of thumb is not to use more than 3 hashtags in a post.
2. A really long hashtag
If your hashtags are too long they become confusing to read and irritating to look at. Keep them to three words or less as a best practice. Capitalize the first letter of each word to make it more distinct since there are no spaces in hashtags. For example:
Bad hashtag = #Whatarewegettingourselvesinto
Good hashtag = #BabyClothes
If you're using hashtags as part of your social media internet marketing strategy they should be easy to rewrite, repost and remember. If you're using them just for fun, they should still be easy to rewrite, repost and remember because that will help them to not be annoying to everyone reading your status updates!
3. Irrelevance
It's definitely annoying when hashtags are used and have nothing to do with the topic being discussed. In the personal status update example #DoubleMint and #TheOlsenTwins don't really have anything to do with the fact that someone is having twins. Yes, they are indirectly related because Mary-Kate and Ashley Olsen are in fact twins, and there are sets of twins in the Double Mint gum commercials, but nobody cares about that when you're announcing your two new bundles of joy.
Same is true for the business status update. An #orange and Ashton Kutcher really don't have anything to do with the new iPhone announcement. People who do actually use hashtags want them to be relevant and direct them to more interesting content where they can share their views and get more similar information about a specific topic.
4. Hijacking
This refers to using a hashtag simply because it's a trend. For example, Miley Cyrus has been getting a lot of attention lately because of her risqué "Wrecking Ball" music video. If you were a company that provided wrecking balls for demolitions, you wouldn't want to try and hijack her hashtag by posting something like "Be like #mileycyrus and use a wrecking ball for your next demolition project." It actually shows disrespect on your part and a lack of credibility.
5. Homemade Hashtags
The purpose of having a hashtag in the first place is to group similar topics of interest together. If you are constantly making up your own hashtags that are only relevant to something going on in your life, then you are just using a word or phrase with a pound sign in front of it. Do some research and see what existing hashtags are already out there that will relate to what you're posting about.
There are times to create your own hashtag. Maybe you create a hashtag for your family so grandma and grandpa who live far away can easily find posts or pictures relating to you. If your company has a big event coming up you might create a hashtag for the event. For example, for HubSpot's Inbound Marketing Conference they created the hashtag #INBOUND13.
Let's say you were to incorporate hashtags into the way you carry on a casual conversation, it might sound something like this:
I know that Jimmy, Justin and I aren't the only ones who are annoyed by these common hashtag mistakes. Follow these internet marketing tips and learn how to mind your Ps and Qs and hashtags with good etiquette!
Do you get annoyed by hashtags?