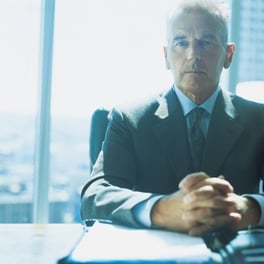 You finally get the approval to talk to your boss about potentially buying digital marketing services for the company. You want to be prepared and sound informed about this specific type of marketing. So here are a few basics that your boss wants to know.
Who
Q: Who is going to implement these services into your current marketing strategy?
A: It can be an employee within your company or you can hire an agency that specializes in such a task. A specific employee can spend 20 hours a month or 40 hours a week on digital marketing and both could be successful. It depends on your company's budget and the goals you would like to achieve with a new marketing strategy. To learn more about hours of digital marketing services vs. ROI, read this case study.
What
Q: What do digital marketing services entail?
A: To be honest, there is a long laundry list of parts that are incorporated in this type of marketing, but here are a few to get you thinking in the right direction:
Search Engine Optimization
Website Management
Advertising
Analytics
And more!
To read the rest of the list check out this website.
When
Q: When is the ideal time to implement digital marketing services?
A: There is no time like the present, especially when it comes to improving your marketing. Like all business strategies, there has to be consistency and accountability. When you decide to start implementing your new marketing strategy, make sure that your company is giving it the proper attention to ensure that you aren't just wasting money.
Where
Q: Where do we start?
A: Sometimes companies don't know where to start. When you go to your boss to propose this type of plan, it is a good idea to create a strategy and a starting point. A great starting place is running an assessment of your current marketing assets, resources and potential budget. To learn more on where you should start, read this article.
Why
Q: Why should we care about digital marketing?
A: Digital marketing is another way to increase leads, which means more customers. So be prepared to show your boss what the ROI on a digital strategy could be. This one needs little explanation. To learn more on the ROI of digital marketing, read this article.
Cost
Q: What is the cost?
A: Digital marketing services aren't free and when you are proposing using these types of services, your boss is going to want to know what it will cost. This will vary on the specific services that are purchased, how frequently they are implemented, and how many hours are being dedicated to create content, project manage, strategize and analyze these efforts. To learn more about the average costs on these services, read this article.
If you want to inquire about our services at Half a Bubble Out to create, strategize, implement and analyze your marketing strategy so you don't have to, then contact us today.
Since 2002, Half a Bubble Out has been dedicated to providing marketing, advertising and small business consulting that meet the needs of our clients. We specialize in powerfully telling stories through inbound marketing to grow your business filled with more passion and provision. Based in Chico California, we serve clients throughout Northern California and across the country to New York.