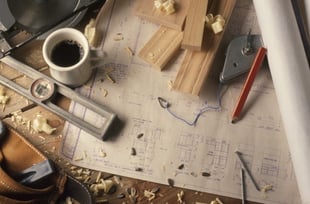 Imagine your perfect business. You have happy customers and happy employees which means customers show up to buy and your employees show up to work. You are always in the green which means that you don't have to worry about provision. Your business has room to grow if that is what you want. Heck, do you want to go global? If this sounds like something you want then learn more about 4 internet marketing solutions to help get you on the right track.
Content Management System
Having a CMS allows you to create and post content as a part of your marketing strategy. What's even better is that you don't need to have any coding or HTML knowledge. You can create blogs, eBooks, landing pages, websites and more! These are all things that potential and current customers love and will keep them coming back.
Automation
When you have great content, it's important to automate that content to optimize your strategy. Did you create a clever email to encourage customers to take advantage of a sale? Did you know that there are specific days of the week and even times of day that people are most likely to respond to your email? This is where automation comes into play. You can write the email today and automate it to send to your email list next week at a specific time of day! Automation is used with emails, blogs, workflows, social media posts, etc. This internet marketing solution is a great way to take your business to the next level.
Customer Relationship Management
Do you think about the different ways that you can improve the customer experience? This is where a CRM is great to guide customers through the buyer's journey. This system keeps a record of every interaction that you have with your prospects and customers. You can then personalize that experience by knowing what they did and didn't like, and analyze what can be offered next to further their experiences. Happy customers continue to not only buy from you, but become referrers.
Analytics
After you've implemented your strategy, what comes next? It's time to analyze, improve and re-implement. Having a software that provides analytics of views, conversion rates, open rates and more allows you to have a unique insight on how well your efforts are doing. So you are always able to develop better strategies which will help you get your business where you want it to be.
So now you have the basics of 4 internet marketing solutions that can help you build the business that you want. But how do you get these services? Check out this blog that lists over one hundred different marketing softwares that can get your marketing in tip top shape.
Seem a little overwhelming? We can help you strategize and implement your marketing with internet marketing solutions. It's what we do! We want to get your business to where you want it to be. Let's take this marketing journey together.
Since 2002, Half a Bubble Out has been dedicated to providing marketing, advertising and small business consulting that meet the needs of our clients. We specialize in powerfully telling stories through inbound marketing to grow your business filled with more passion and provision. Based in Chico California, we serve clients throughout Northern California and across the country to New York.