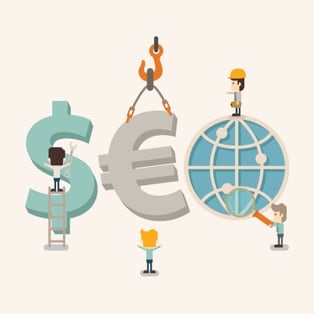 Did someone tell you that you need to hire a local SEO services company? Or maybe you've read something telling you that SEO is crucial for your business? SEO is definitely an important part of your online marketing strategy, but if implemented correctly, it also helps get more local customers walking into your business.
SEO stands for search engine optimization. "It is the process of getting traffic from the "free," "organic," "editorial" or "natural" search results on search engines." (Search Engine Land) Search engines such as Google, Yahoo, Bing, etc. all have certain algorithms that display websites and listings based on certain keywords those sites are using.
This brings us to keywords. What are keywords?
Keywords are what makes SEO possible. They are certain words or phrases used in your website content in order to make sure you show up in searches when someone is looking for your product or service.
This video does a great job explaining SEO. Give it a watch!
Ok, so now that you understand SEO. What is local SEO?
Local SEO is the same as described above, the process of optimizing your website so that you rank in search, however it focuses more on ranking for local searches. This is especially crucial if you are a brick and mortar business and have a store front that requires you to have customers come visit to make a profit.
How will it get you customers?
If you have local SEO services that are being used correctly, your local listings and search rankings for local searches should increase, leading you to have more business and more customers walking through the door.
According to BrightLocal, 92 percent of consumers have used the internet to search for a local business in the last year.
This is why it's so important to have local SEO done properly especially when it comes to local listings.
Along with having your website optimized it's important to have your:
Google+ page optimized and claimed
Any other local listings optimized and claimed (such as Yelp)
Pay attention to reviews, monitor local reputation
Build local citations, referrals
Building, monitoring and planning a strategy for your local SEO services is a lot of work and can be complicated for someone who doesn't understand much about internet marketing. That's why we are here to help!
Since 2002, Half a Bubble Out has been dedicated to providing marketing, advertising and small business consulting that meet the needs of our clients. We specialize in powerfully telling stories through inbound marketing to grow your business filled with more passion and provision. Based in Chico California, we serve clients throughout Northern California and across the country to New York.