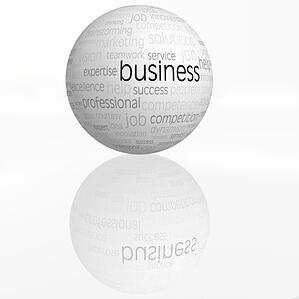 You've made your goals, you've outlined the numbers you want to hit, and your sales team is expecting all those leads to start funneling in so your company can reach those goals.

Okay, marketing team: How are you going to get those leads to meet your goals? How are you going to beat out the competition and attract visitors, capture leads and hand them off to the sales team to turn them into customers?

There are lots of lead generation tactics currently in play. Some work a bit better than others and some don't really work at all. Why do we still use them then? Tradition? Because it is the way it has been done for years? Because it works pretty good? There are a few lead generation techniques we wish would disappear!

What if I told you there is a marketing strategy that will blow the others out of the water? What if I told you there are lead generation techniques that take less "man power," less "door to door," or "cold calling?" What if your sales team could spend their time with leads who are genuinely interested and not spending their time getting hung up on or traveling to canceled meetings?

There is! It is called Inbound Marketing and it is not only marketing that people love, it is marketing that your sales team and your CEO will LOVE!

Companies who have used Inbound Marketing have seen a distinct increase in their ROI. Here are just a few inbound stats shared by HubSpot in the last year:
92.34% of companies using inbound marketing increase their traffic.

85% of companies using inbound marketing increase traffic within 7 months.

92.7% of companies using inbound marketing increase their lead generation.

49.7% of companies using inbound marketing increase sales within 7 months.
Inbound Marketing is a strategy that works for you around the clock, like an employee that works 24/7. Nice! When used correctly it helps your marketing team connect with your sales team to generate leads that are more knowledgeable, more qualified, and more engaged with your business.
Inbound Marketing is a great method of lead generation because it gives you an avenue to align your marketing activities with your business goals and supports the sales team in the process.
As an online marketing strategy, Inbound Marketing becomes a lead generation machine by attracting more visitors to your website with helpful resources and answer to their questions. Leads are generated when those visitors are nurtured and stay connected with your business as they go through the stages of the buying process. Inbound Marketing leads are more apt to be more interested in your business and what you offer because they came IN searching and found you. You didn't have to go OUT searching to find them.
Ready to learn more about this revolutionary strategy to help you reach your goals?
Ready for leads to naturally start rolling in?
Ready to stop using those old, time sucking tactics and start to maximize your time and resources?
Check out Inbound Marketing and how it can be your online lead generation machine to transform your business!