If you're a company, organization, or individual marketer, and you want to grow your business and have a company that promotes passion and provision you have to fascinate people. The risk you have to take is being willing to get real with who you are as a company. You don't even have to wait to get started. Figure out the uniqueness of your company, and communicate from that authentic place, and you'll create a fascination that acts as a natural magnet to attract more customers.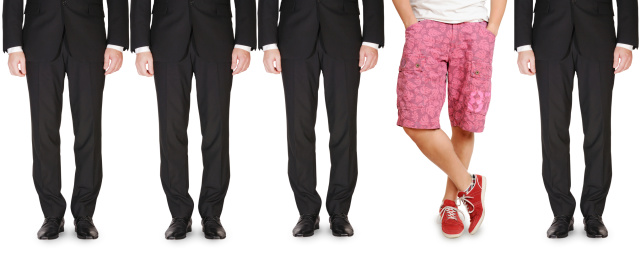 Company awareness
You aren't Starbucks. You'll never be Starbucks. But you are someone who started a company for a reason. Answer these questions:
What is your story?
What does your company do well?
How is it relevant to people's needs?
When you are being relevant and fulfilling a need someone has you gain their attention and interest. People value what fascinates them. Knowing who you are and knowing your customers adds value.
"It's a value cycle. When you add value to your audience you fascinate them. When you fascinate them, they become intensely focused and you can build a valuable connection. This value cycle leads to loyalty. That's key in long term relationships." - Sally Hogshead
Being fascinating = more customers
Be brave enough to take the risk and discover who you are as a company. Once you learn what fascinates people, then you can craft, tell and live your story.
Learning how to effectively tell your story and grow your business is a process, but one that can be tackled one step at a time. Contact us Half a Bubble Out to get started today!
Since 2002, Half a Bubble Out has been dedicated to providing marketing, advertising and small business consulting that meet the needs of our clients. We specialize in powerfully telling stories through inbound marketing to grow your business filled with more passion and provision. Based in Chico California, we serve clients throughout Northern California and across the country to New York.