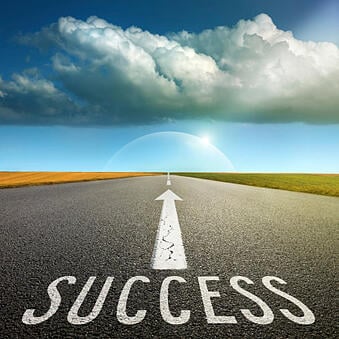 Do you want your business to be the very best it can be? Even more so, do you want your business to beat out the competition and be a successful, profitable small business that is looked at as the standard in your industry? If you are nodding your head with fervor to all of these questions, then you NEED to be let in on the secret that all successful small business owners already know.
The answer is understanding leverage and knowing how to use it to benefit you and your business.
Now, almost everyone understands what leverage means, right? Leverage is an action or mechanical effect to help achieve a purpose. However, it gets a little more complicated when you talk about leverage in the business sense. The most successful people understand this and use it every single day.
Leverage in business
When you use leverage in business properly, you are using the most out of your time, money and resources. Using leverage in business is huge. It's best explained using examples.
Here is a real life, simple example of leverage:
Buying a home
-Purchase the home with cash = no leverage
-Purchase the home with some money down and a mortgage = leverage
When it comes to offering an example of business and marketing, it's not as simple. This is why so many people have a hard time understanding how to use leverage in this sense.
Investing in marketing for your business
Imagine you are spending $45,000 a year to market your business. However, once the year is over and you are trying to see what you got in return for spending that money, you can't measure anything. Sure, business may have increased a little bit but was that from your marketing efforts? Are you beating out your competition? Who knows! This is an example of having no leverage whatsoever.
Now, think about the same starting scenario, you spent $45,000 in marketing your business but can actually see the results. You know where that money benefited you and where it didn't, you can assess, learn and you can grow from the data. That's leverage, my friend.
If you could spend the same amount of money, but with one option where you can see the results and be able to measure the outcome and rise above all others, wouldn't you choose that? That choice is the choice of leverage. You are choosing to leverage your money and your marketing strategy.
If you want the best results in your marketing and want to be a successful small business owner, you need to learn to leverage everything you have, all your resources and assets. You need to have the right strategy and tool set, instead of having someone busy with tactics all the time.
If you choose the right philosophy, strategy and tool set for your marketing you can get an incredible ROI, leverage your results and get more out of your marketing dollars and marketing time than you are probably getting now and you do that by investing in inbound marketing.
If you want to beat out your competition, be better than the rest and set the example of what a successful small business should be, we can help.
Since 2002, Half a Bubble Out has been dedicated to providing marketing, advertising and small business consulting that meet the needs of our clients. We specialize in powerfully telling stories through inbound marketing to grow your business filled with more passion and provision. Based in Chico California, we serve clients throughout Northern California and across the country to New York.