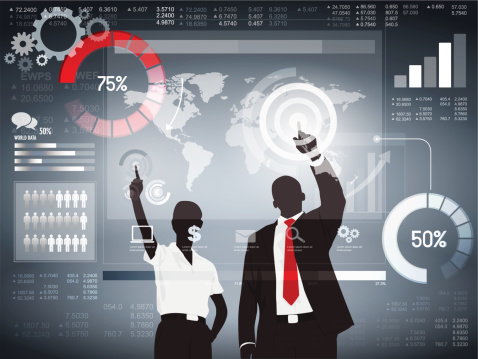 When you get a lead that comes to your website what do you do to nurture that relationship? Do you send them emails? Do you call them? Does your sales person keep track of their activity? If you're not doing at least one of these things you're missing out on potential leads and valuable customers to help you have a successful small business.
What exactly is lead nurturing anyway?
Lead nurturing is the act of heightening lead engagement to help move leads through the funnel and prepare them for better conversations with your sales team. (HubSpot)
How do you nurture leads?
Well, when most people think of lead nurturing they think either cold calling or emails right? While email is still an effective way for nurturing leads, it's not the only measure that can be taken, nor should it be. In today's market you need to have a multi-channel nurturing strategy in place in order to reach leads in more ways than one.
Multi-channel nurturing is the act of communicating with people via a series of targeted marketing messages, delivered across multiple touch points, devices, and platforms. (HubSpot)
Multiple channels where lead nurturing should take place:
Marketing Automation
Social Media
Paid Retargeting
Dynamic Content
Sales Enablement Tools
Lead nurturing is vital to pay attention to your lead's lifecycle stage and where they are in the buying process. A lead that is in the awareness phase of just learning about a service or product is going to need different types of lead nurturing than a lead in the consideration phase.
If you're still not convinced, check out these statistics. After reading these it should be apparent that your business needs to have lead nurturing tactics in place to be successful!
The Stats
Posted by HubSpot
Lead Nurturing
Personalisation
Social Media
93% of businesses and marketers have profiles on social media. (Source: Beta21)

On average, companies respond to only 30% of social media fans' feedback. (Source: Social Bakers)

Approximately 46% of online users rely on social media when making a purchase decision. (Source: Nielsen)

[Continue Reading Original Article: Your Leads Are Annoyed With You: Here's Why [Data]]
Do you want to nurture your leads and just don't have the time or means to do so? That's ok! Here at Half a Bubble Out we specialize in inbound marketing and have the skills it takes to nurture leads and make them into more qualified customers. If you are serious about having a successful small business, contact us!
Related Posts:
No More Messing Around—How to Get Quality Leads Online
The 2 Things You Need to Think About Now to Run a Successful Small Business