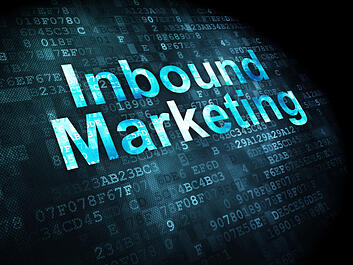 Having a small business is serious work. You're always trying to figure out how to stay ahead of the competition, bring in new customers and reach more potential leads online. You've tried a few different strategies but they never seem to really work, or at least you can't gauge their success. Want to finally use a strategy that does work? One that will put you ahead of your competition and reach more leads than ever? Inbound marketing is your answer.
What is inbound marketing?
Inbound marketing is marketing that people like. It's helpful and not intrusive marketing. The leads come to you.
How does inbound marketing bring you more leads?
Helps you rank higher in search engines
You've always wondered how your competitor is beating you out in Google. They always seem to be right above you, or maybe even pages in front of you in search engines. This is majorly affecting your business and causing you to miss out on potential leads. Especially when considering that
75% of users [your potential leads] never scroll past the first page of search results! (HubSpot)
So how do you do this?
Search Engine Optimized Website Content
In order to get a better ranking in search engines you need to have your website optimized. Having your website optimized for search engines allows them to find your content easier opposed to other websites that aren't optimized.
Optimizing your website requires knowing what keywords you want to be found for, what your customers are typing in when searching for you and how to implement a strategy to become optimized. It's a good idea to have a marketing agency help in this process so that you are on the right track with what industry keywords to use, and so that you have a way to analyze your progress.
Blogging Consistently
A big part of inbound marketing is blogging. Many business owners often look at us weird when we mention that they need to be blogging about their industry regularly. We expect for you to respond with "why" or "no one wants to read blogs about my industry."
We have to politely disagree. If you want to blow away your competition, bring in more potential leads and be a more successful business you need to blog. Look at it this way—every time you write a new blog post a completely new page is added to your website. This is one more page that Google has to index and read, thus giving you one extra opportunity to be seen in search results. Google gives you points for every new page.
If you have a good strategy and are using the keywords that your customers are looking for in search engines, your blogs will help you to show up more, thus resulting in more leads. In fact,
B2B companies that blog generate 67% more leads per month than those that don't. (HubSpot)
Inbound marketing is by no means a "quick fix" for your business. You will not gain customers overnight. Inbound marketing is a long term investment that you must be committed to. However, if you stay committed, have a strategy in place and follow the proven steps you will see a growth in your business, more leads and be more successful than your business has ever been in the past.
When done right inbound marketing attracts visitors, converts leads, closes them into customers and continues to delight even after the buying process is complete.
Interested in knowing more or ready to get started? Half a Bubble Out is a
passion and provision
business specializing in inbound marketing. We serve all of Northern California including the Chico, Redding and Sacramento areas.
Related Posts:
If you're ready to hire an inbound marketing agency, download the free guide below!