Perhaps the most important element of the inbound methodology is the final stage: Delight. This is what truly sets the inbound approach apart from traditional sales tactics. Delighting your customer goes a long way for an inbound marketing company's reputation. Delighting your customer builds trust, which is vital to developing a meaningful, helpful relationship with them.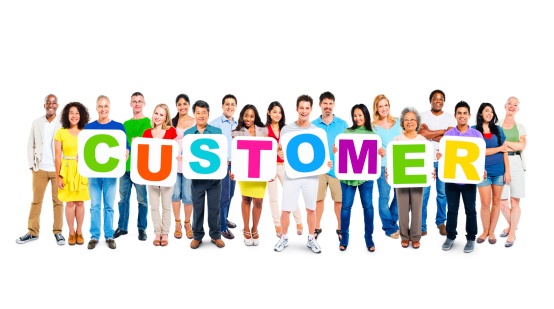 Ensuring a delightful customer experience should be your absolute goal. In a way, customer experience is the new marketing. Few marketing efforts will have the same effect as a customer telling their friends about how much they loved their experience with your business. This is when someone makes the leap from customer to promoter. Unfortunately, only 8 percent of companies provide an integrated customer experience, although 58 percent are starting to make it a part of their business.
The Three Pillars of Delight
To delight your customers, you should follow the Three Pillars of Delight. The first pillar is Innovation. Change is better than the status quo. Your company should always seek to shake things up, try new things, and challenge convention.
The second pillar is Communication. In this pillar, personal is always better than impersonal. No one wants to feel like a number or a statistic. Every interaction you make with a customer should be tailored to make them feel special. Making your customers feel valued is necessary to delighting them.
The third and final pillar is Education, which states that empowering is better than ignoring. Educating is a major part of the inbound philosophy. Your customers need to benefit from doing business with you, and educating them is one of the easiest, most valuable services you can provide.
Remember: it's everyone's job to delight the customer. From the lowest-level employee to the CEO, everyone at an inbound marketing company should play an active role in making the customer feel delighted. Success is in the eyes of the customer, and their experience is shaped from the very first interaction to the very last, so you should be mindful of their delight at every point. Use the delight checklist when interacting with customers: Solve the problem, provide further recommendations, and be yourself.
The 7 Customer Delight Guidelines
For more help delighting your customers, use the 7 Customer Delight Guidelines. The first three guidelines aren't actually directed at your customers – they're aimed at your team members. Delight, educate, and empower your team members to ensure that they give delightful service. If your team members aren't happy, educated, and proud of the service they provide, it's likely the customer will notice and be less confident in your company.
Getting a solid team starts at hiring. Examine your hiring methodology; are you checking for skills, experience, and belief? Are you ensuring that they will fit the culture at your company? Remember, you should hire for character and train for skills. Some things can't be taught. Regularly reinforce your team principles and be sure to let your team members' personalities shine through!
Once you've got your team set, turn your focus to your customers. The first step in delighting your customers is to listen. Acknowledge your customer and help them overcome their pain points. Use data and research to help them as effectively as possible. Then ask: find out what your customer really wants! Use open-ended questions like who, what, and why to figure out what your customer needs.
The next and most important step is to serve. For an inbound marketing company, service should be a top priority. From first-time visitors to your most reliable regulars, you should seek to provide a valuable service to everyone who interacts with your company. Be timely and thorough in your service. Content is key in this step.
After you've served your customer, following up is important to show them you haven't forgotten about them and would like to continue making their experience as delightful as possible. In this way, you can create and sustain lasting, meaningful relationships with your customers, and they will appreciate you for it.
Since 2002, Half a Bubble Out has been dedicated to providing marketing, advertising and small business consulting that meet the needs of our clients. We specialize in powerfully telling stories through Inbound Marketing to grow your business filled with more passion and provision. Based in Chico California, we serve clients throughout Northern California and across the country to New York.