After recent changes to Gmail, you wouldn't think Google would be toying around with much more. We know Google too well, it is always looking to improve so it's not a shock that they are testing out a brand new view to your promotions in the Gmail navigation.

While you might not be an email marketing consultant, and you don't really care how you read your email as long as you get it, it is important to pay attention to these possible changes if you are a business owner or marketer who sells products online, promotes through email, or automates blogs to your subscribers. In that case, these changes may impact how you create your marketing content.
What Changes Are Being Tested?
Google calls it "Grid View." An infinate scrolling system that displays your promotional emails in a Pinterest-like fashion. The images are on a continuous scroll so that you can see more at a glance and even faster than list view.
Each individual grid box contains one email, the logo of the brand, and pulls a larger image from the email, along with a mini description at the bottom. An email marketing consultant should be ready to add images that will capture the attention of their subscribers, and tantalize them to click. The days of sprucing up your subject line won't be as important as the blaring image and logo auto-populated by Gmail.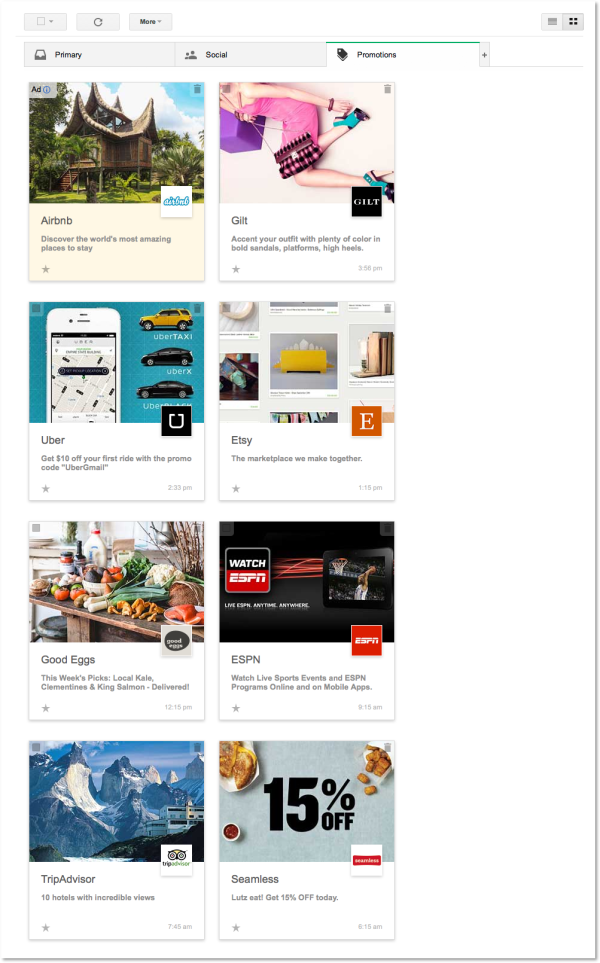 Still Want the Old List View?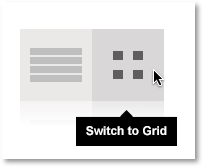 Don't worry, Gmail will let you toggle between the old view and the grid view of promotions. At least for now.
That's your marketing update from your Half a Bubble Out email marketing consultant. Hopefully it gives you some time to prepare for changes, if you have any questions please leave them in the comments below and I will gladly respond.
For those of you who want to sign up for the test run visit: https://support.google.com/mail/contact/fieldtrial
Related Articles:
5 Tips to Creating Loveable Email Marketing [from a consultant]
Social Media Update: Facebook Makes Changes to Business Pages
To learn how email marketing works as a part of your overall internet marketing strategy, download our free offer below: