With Facebook's last overhaul of Facebook pages over 2 years ago, the social media giant has once again decided to make a big change. This change was announced on March 10th. Why are social media changes so important to watch for? These changes will directly affect business pages on Facebook. If you are a business owner or an Admin of a business page then it is important that you understand these changes and prepare for them.
What Changes Should You Expect?
Facebook says the new look will affect business pages and will make it much easier for page admins to navigate and run. Don't get your hopes up. It's being said that these changes are not helping or changing impressions of pages because the majority of brand impressions actually take place in the news feed.
Easy to Use Pages
Facebook had redesigned the business pages in an effort to streamline the admin process and make it easier for people to find what they are looking for on a business page. The only downside to these tabs is if your a business who has spent your budget and time on special apps and tab additions that use to be showcased on your page, you might be a little bit upset. These extra or "custom" tabs now live under the "More" tab in the new design.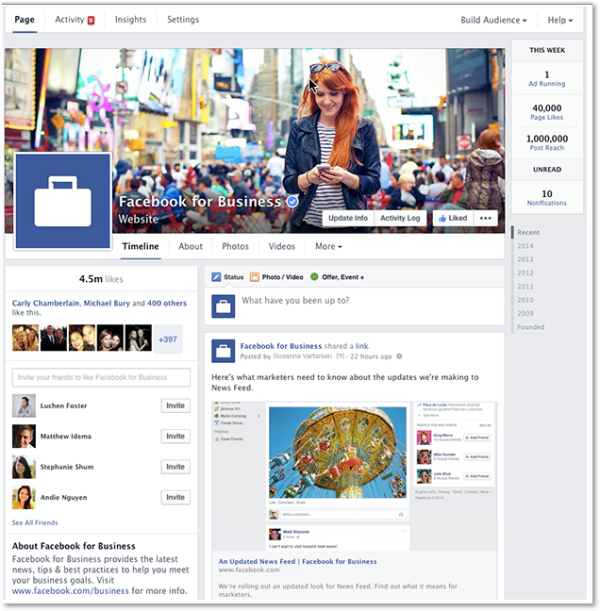 Updated Timeline On Your Business Page
In the past your right side column has included your pages "Likes" and a place to invite friends. Posts were below it. Now the right side column has a consistent listing of all your pages posts.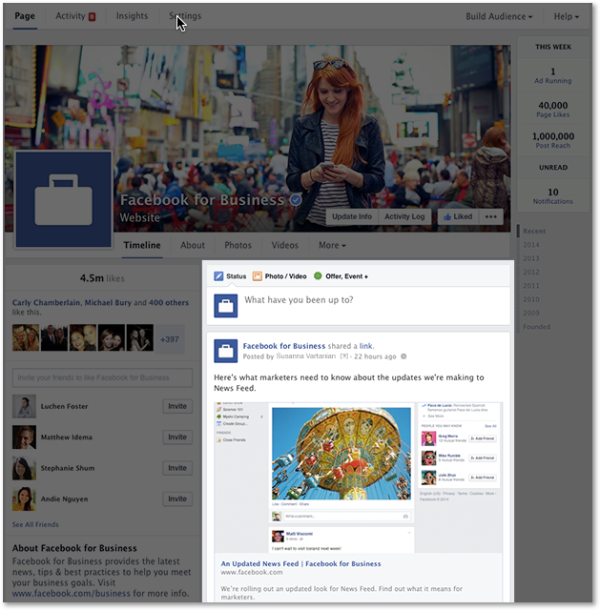 The left-side column of your timeline features information about your business, including a map, your hours of operation, phone number and website URL, as well as photos and videos. This column use to be filled with page posts.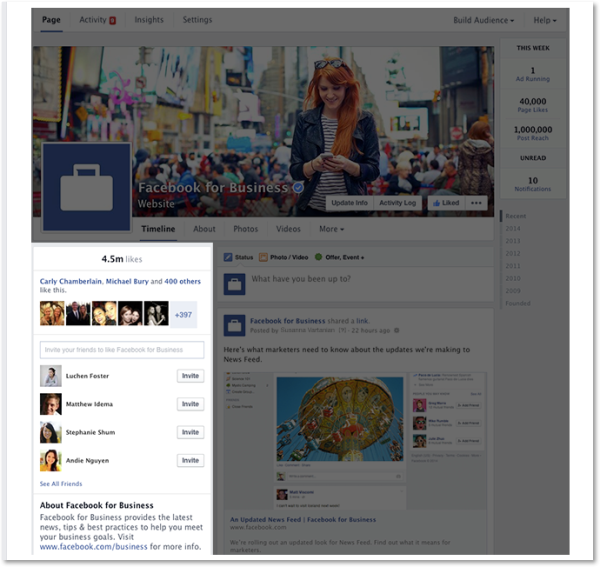 Easier Control Access for Business Page Admins
Over the past couple years Half a Bubble Out has conducted multiple trainings for small business owners on how to use their Facebook page for business. Through these trainings it was easy to see that the average business owner struggled to navigate their own Facebook pages. The settings were complicated and under layers of clicks. This new design keeps all Admin settings at your fingertips.
Facebook says: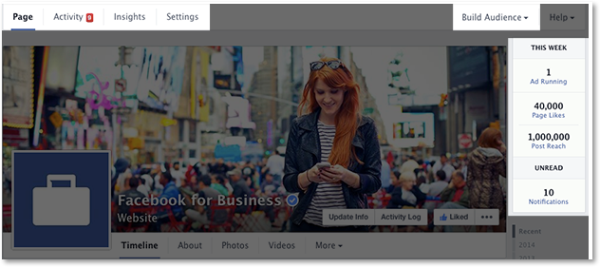 Curious About Your Competition?
With these redesigned changes Facebook has also added a "Pages to Watch" section. This feature is located in the "Insights" tab and will allow you to add business pages you want to watch and compare their preformance. The "Posts" tab of Page Insights includes a feature to view the past week's most engaging posts from the Pages you're watching.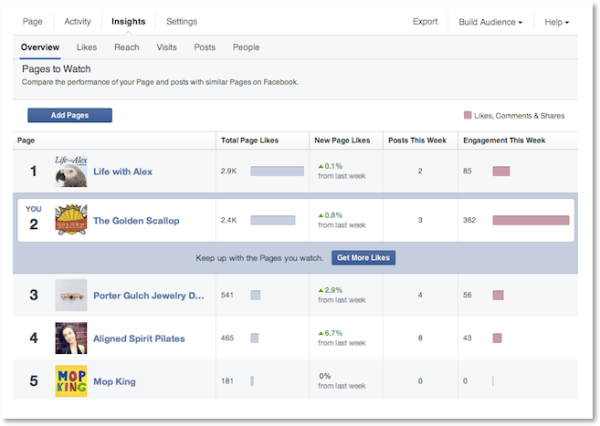 The Response on These Facebook Changes
Overall a lot of people are thankful for the easier admin controls, but there are still a lot of questions. Facebook's News announcement alone had over 1300 comments on the post. People have questions. In an attempt to answer these questions, Facebook added a blog post "The Top 5 Questions About Page Updates."
Related Links:
The Top 5 Questions About Page Updates
Simpler Billing for Facebook Ads
Related Articles:
Why is Social Media Important in Your Marketing Strategy?
4 Ways to Get Leads Using Lead Generation Techniques on Facebook
To learn more about how we can help you with your social media strategy, click below.