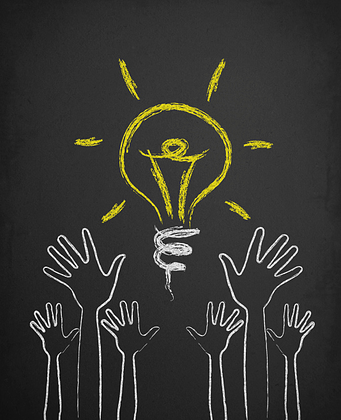 This past Friday I had the privilege of being part of a group of "experts" at an event that ChicoStart put together called "Spring Training." It was a bit like speed dating for entrepreneurs and startup companies. There were seven stations with experts in business pitch, funding, strategic planning, human resources, technical, legal and HR/Payroll, and marketing for startups. Each company or individual got 7 minutes to pitch their idea at each station and ask advice or get input. True to the baseball analogy, there were 7 innings, then a 7 inning stretch, followed by 3 more innings where they could go back to a station where they hoped for more input. By that 10th inning of "overtime" we were all glassy eyed and tired, but what a great time! The participants I interacted with were enthusiastic and engaged, teachable and hopeful!
Chico is a Great Place for a Startup
At Half a Bubble Out we love marketing for startups and people who have an entrepreneurial spirit. Whether they have a passion for a cause, or have found a solution to a problem that their product can fix, these folks keep business alive and well. We also love the fact that Chico is a great place for a startup to get off the ground and find its feet. Think of the well-known companies that began as startups here in our "small town" far away from the large cities and tech corridors of the country. From R.W. Knudsen who started in 1961 from his farm and has grown to manufacture over 125 products right here in our little town, to Sierra Nevada Brewery who has made a name across the country and around the world, to Build.com, Chico has proven to be a great place to launch a company.
Just in case you think I only value the large, well-known companies, think about how many small, local companies have been birthed here in Chico and have provided a living and a life for families and our community. I'm thinking of The Hignell Companies, Morrison & Company, Weiss McNair and Asset Management Group just to name a few, along with a recent startup we provide marketing for called Hot Flash Wines who we think will go places, but now I'm just bragging on a few of my friends and clients! It takes a lot of successful businesses to keep us all moving and growing.
The Entrepreneurial Spirit
But back to our Friday event. I had the privilege of interacting with thoughtful and excited individuals who were pursuing their dreams of owning a successful company. For some it was a passion, like having a solid music school to bring great teachers together who teach out of their homes currently and can benefit from more space and collaboration (stay tuned for the launch of "The Wright Keys" this summer near you). For others it's a startup providing a product that meets a basic need for people, but is done in a sustainable way that will prove, I think, very appealing in this green movement. Why not wear hemp clothing? Check out Parallel Revolution Clothing and see if these shirts fit your bill.
Another company is established and looking to grow, but has solved a problem for truck dealers and buyers that I didn't even know existed. Work Truck Solutions has found a niche market and a software solution that should prove incredibly useful to the Ford and GM dealers of the world. Then there was a group of Butte College professors who have a passion to help students break into the world of online stock photography by providing a place to show off their photos without all the barriers to entry that are found with the larger stock photo companies. It will be fun to see how StudentStock takes off in the next few months.
There were 14 companies at the event, so I can't highlight them all, but each one had a lot of courage and had done some great work to get to where they are.
An Entrepreneur at Any Age
One of the encouraging bits of Friday was that the "entrepreneurs" represented ranged in age from early 20s college students, to women and men in the 50+ category looking to start something new and build on the business experience they have gathered in their careers. It was frenzied and fun, and reminded me of how incredibly creative people can be as they look at how to live into the passion they have and also provide for themselves and hopefully others along the way.
Here's to the entrepreneurial spirit of Chico! We look forward to more and more opportunities to help companies grow by providing marketing for startups, and wish the best to those who bravely participated in the ChicoStart Spring Training Event!
If you'd like to chat about marketing for your startup, contact us or download our free offer below to learn more about internet marketing.