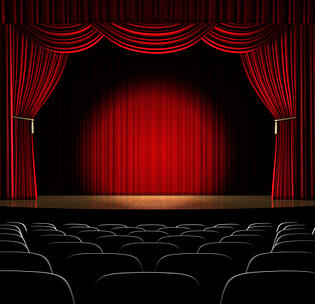 The last year has brought many changes to the role link building services play in our inbound marketing strategy for our clients. We have always been a company rooted in the belief of a holistic marketing strategy and that all the pieces and parts of marketing need to work together to build your brand, bring in leads and convert them to customers. Many pieces overlap or are intertwined and natural connections are made.
What Role Do Link Building Services Play?
There is not a simple easy answer to what role link building services should play in your marketing strategy. But as we have moved more and more toward and inbound marketing model - a model based on attracting people with helpful, relevant content - and nurture those relationships without being spammy, we have also noticed that traditional link building services just don't fit; not to mention they don't work under Google's watchful eye very well either.
Keep it natural and social
We have found that a more natural, social approach fits our model as well as produces better results. Lately we have seen link building becoming more and more interconnected with our social media marketing strategy. It makes sense that if link building services are reaching out to other websites to share your content, your expertise, and build relationships in your industry then social media is a great channel to do that through. It just seems natural!
Check out this video on how to use social media to build links. It will take 14 minutes of your time, but if building your business online and using social media to market yourself stirs up some questions, this video will be helpful:
The main points to take away:
Remember, you get links from people - not websites or blogs, so nurture the real relationships.
Google is keeping an eye on the social signals content is giving - if you are producing content that is tweeted and re-tweeted, liked and shared, Google is going to start noticing.
As people find your content through social media, they may blog and talk about you and link to you. These are natural links that can start happening for your website and will boost your website rankings.
Take these four steps: Connect with people, build relationships, share content and promote your content.
Produce content that is linkable and likable! May sure it is relevant, useful and something someone would want to link to as a great resource that is helpful and they would want to share with others!
No matter what changes continue to happen with link building services and how search engines rank websites for relevance, you can pretty much bank on the idea that link building services need to be all about relationships. Link building is one way to measure relationships, but not the only way. If we continue to focus on what is really important in building your brand, your name, and your reputation, the links will happen. When you share great stuff other's will pass it on and the word will spread.
If you'd like more information about link building services and they fit into your internet marketing strategy, contact us!
What are your thoughts on link building services? What has been your experience in the past year?