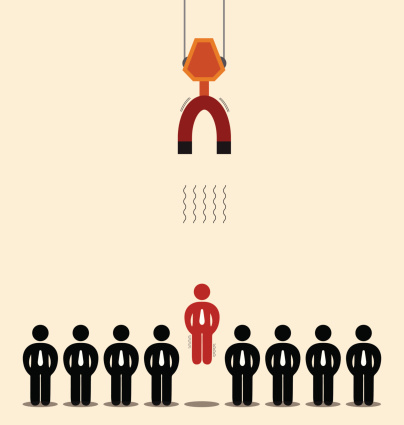 Wouldn't it be amazing if my website generated qualified leads for my sales people while they slept?
Wouldn't it be wonderful if there was information available to my website visitors that helped them sort out ahead of time whether my services were truly a good fit?
Wouldn't it be amazing if someone coming to my site believed that I am really an expert at what I do (because of course you are!!)?
These questions are all areas that are on the table when it comes to discussions of lead generation techniques in the world of online marketing. The development of content is a critical piece of any lead generation strategy. If you actually get a prospective customer to visit your website, what kind of content/information are you offering them that will help them become more educated? How are you engaging them to potentially take the next step in getting to know your company? A well-defined content development strategy has to be a part of any discussion on lead generation techniques.
Here I want to offer three key parts of a solid lead generation strategy that you need to make sure you are using in your online marketing.
1. Premium Content Creation Based on Buyer Personas
That's a mouthful, right? If you don't know what a buyer persona is, check out this great blog by our own Paige Gilbert as an introduction and overview. Great, now that you are all caught up, let's talk about premium content creation. If you are truly going to use your website as a lead generation technique, then you have to be providing content that your prospective customer wants, and providing it at the level they are wanting it. As you work through who your buyer personas are, you can begin to craft content to answer the questions they have. For example, if your potential buyer is a homeowner who is just starting to think about remodeling, you might offer an eBook on questions to ask before you remodel. If that buyer is further along in their process, you might offer a more in depth overview of the value of hiring a licensed contractor for their remodel. Whatever stage of the buying process your prospect is in, your goal is to provide answers and expertise to help move them along.
2. Compelling Calls-to-Action (CTAs)
A CTA is a graphic that is placed on your website to encourage a visitor to go to a landing page and download one of the great pieces of content described above. A great call-to-action stands out well on a page, but doesn't clash with the overall design. Using compelling images in your CTAs is a great way to catch the attention of the person whose eyes are roaming your site, as long as the image makes sense with the offer.
3. Leverage Great Landing Pages
The third piece is to create great landing pages for those CTAs to go to and those offers to live on. A great landing page helps your prospective customer to move from just clicking on an offer on your website, to choosing to actually trade information with you to download that offer. How many times have you visited a site, clicked on a button that said "download your free X here" and when you got there, you decided that what they were offering wasn't worth giving up your email or contact information for? That is where a solid landing page comes in. The landing page should be put together in a way that helps that prospect move to actually downloading the great content you have created, both graphically and in the text you provide on the landing page. Giving a preview of what they will get in the eBook can be helpful, along with creative, well written descriptions.
As you develop your lead generation techniques, we encourage you to make sure that your content is solid, your calls-to-action are compelling, and your landing pages are irresistible.
What kind of lead generation techniques are you currently using for your business?