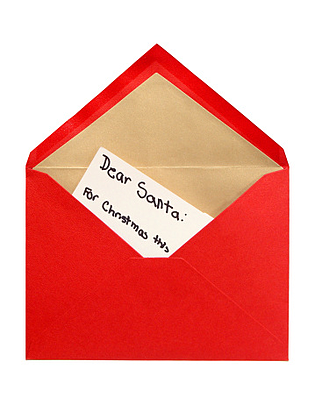 Twelve days before Christmas, John, a small business owner in Chico, CA wrote a letter to Santa. Why? Because his children knew he was struggling and needed help, and they knew Santa would answer their father's Christmas wish. At first John brushed it off, but after much urging his children had him convinced. John started crafting his letter to Santa. He wanted to be as clear as possible to ensure his wish would come true.
John decided his Christmas wish was to increase website conversion for his business. A technical wish, but he had hope, and he had a plan.
John knew that getting customers through his website was the fastest and most cost effective way to increase his leads and get more customers. You see, John had been writing 5 blogs a week for the past 4 months hoping and praying that it alone would solve his business problems and bring traffic to his website. It did. John's website traffic had more than doubled, but he was missing something. His leads and customers weren't increasing.
What was wrong? How could he fix this problem in so little time? That was when he read one of our Half a Bubble Out blogs on how to increase website conversion. He learned that when you have traffic but no leads you are missing something in your conversion process. But what could it be: A call-to-action? Landing page? Were his button colors all wrong? He was lost. So John wrote this letter in desperation:
Santa,
All I want for Christmas is my business to prosper and have an increase in website conversions.
Thank you,
Small Business Owner
What John didn't know was that "Santa" is a master of internet marketing. In fact, he is a Half a Bubble Out employee, ghost writing blogs here and there, and helping to strategize inbound marketing for our clients in his off season. So when he saw John's letter he was elated. He jumped for joy, grabbed a cookie, and with a swift hand and crackle on the keyboard he began his research.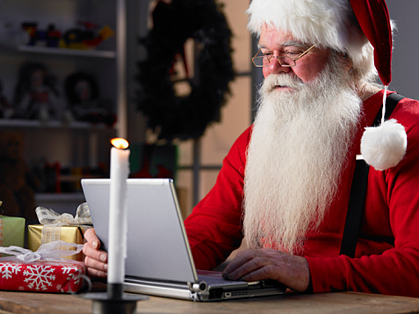 After combing John's website he found that John had overlooked something in his marketing strategy that might be keeping him from increasing website conversion. He had amazing blogs, and his landing pages were superb. Not only were John's offers relevant, they were very much needed by his target market. However, Santa noticed one major detail. John forgot to add calls-to-action on his most popular blogs, and the calls-to-action he did have were all "below the fold." (A marketing term used for when something on a computer screen has to be scrolled down to see). This alone could be the reason John was missing out on so much business. With this knowledge Santa asked his elves to create a images for John's 3 offers.
John's Offers:
Essential Guide to Watering Your Lawn
The New Home Owner's Checklist for Lawn Care
A Free Lawn Care Estimate
The Elves created the calls-to-action with all the elements that make a good CTA. Almost like they were baking Santa's cookies. The CTAs had:
Clear and simple phrases explaining what the offer was.
Contrasting colors to John's website.
The Submit button was bright green to stand out.
Instead of Submit, the elves used descriptive action words like, "Download Your Lawn Guide, "Get a Free Home Checklist," and "Sign-Up for a Free Lawn Care Estimate."
They linked to landing pages.
With only 6 Days left until Christmas, Santa added the elve's magical CTAs to John's site. Every page and blog that related to a specific offer had a CTA. He even added all three CTAs to the sidebar on John's blog page. Genius! Finally Mrs. Clause came down to Santa's workshop and told him it was time to sleep, he now only had 5 Days until Christmas and would need his rest. So Santa slept, confident the website changes for John would grant his Christmas wish to increase website conversion.
On the morning of Christmas John awoke with worry and despair.
Today was the day he would find out if his business would still be there.
With coffee in hand and looking pale
He began opening up his email.
To John's surprise it was filled to the brim.
His business was booming, and he had a big grin.
But what could have changed? How could this be?
Suddenly he realized, Santa had answered his plea.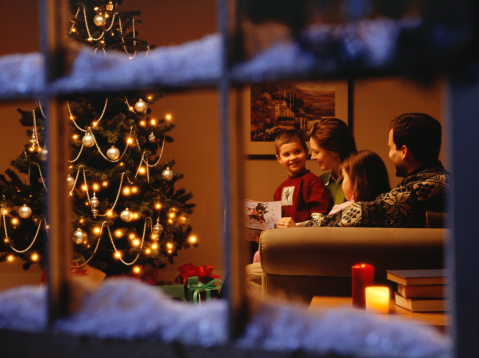 If your Christmas wish is to increase website conversion and get more customers, contact us today to help you with your internet marketing strategy.