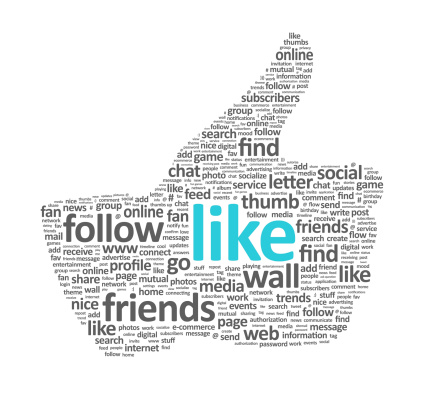 Individual marketers and businesses operating social marketing campaigns on sites like Facebook are constantly looking at ways to measure their success. While at first glance it might seem obvious, it's actually often difficult to gauge exactly how well a campaign is doing. This is because most businesses have other forms of advertising out there, so they're not always able to differentiate between a new customer coming from Facebook or from some other outlet.
Without an explicit referral or a direct link, it can be confusing when looking to attribute certain successes to Facebook compared to other advertising avenues. There are complicated ways to track your data like a hawk and separate various aspects to give you specific numbers. But that's difficult and time consuming for a small business.
Instead, let's look at some more colloquial ways by which you can measure the success of a Facebook campaign.
What is a "Successful" Campaign?
The People You Reach
While monetary gain is what it boils down to in the end, that's certainly not the only measure of success. Brand reach, depth and recognition increasing for your business is a huge win. To that end, pay attention to the people you're reaching with your Facebook campaign. Take a look at your fans; see who's Liking your material, commenting, sharing with their friends, etc. Track hashtags to see how many channels your brand is available in. Typically, the bigger the impact is, the more successful your campaign is.
The Feedback You Receive
Success also extends to how well your brand is viewed in the public eye. You can have a huge quarter in terms of profits, but if there's some negativity brewing out there, that success is for naught. On the other hand, you can be moving slowly up the ladder, but if people are viewing your brand as a trustworthy, quality, sociable brand, then that's a success you can build off of. So focus on what people are saying about you. If it starts to trend negative, listen and adjust.
The Number of New Leads
If you've been implementing a proper Facebook strategy, then you've probably been holding different promotions and attempting to gain email addresses and other information through a subscriber list. See if you can find a way to track your new leads back to Facebook, if it's not that difficult or time-consuming. Find out approximately how many people you're attracting with each promotion, compare your results, and deduce what you're doing correctly or incorrectly.
The Milestones You Achieve
Setting your own realistic goals is perhaps the best way to ultimately track your success. As milestones are achieved, you know for certain that your campaign is going in the right direction. This is more of a preemptive measure; set obtainable goals beforehand and work at achieving them individually rather than tossing your hat in for blanketed success. Set goals like X number of fans, X number of new subscribers, X percentage of leads converted, etc.
The Metrics You Track
Another great measure of success is finding out just how friendly your fans are. How much time are they spending on your page? What are they viewing while there? Where are they coming from? Finding out this type of information empowers you to make necessary changes, to double down on working methods, or to target different demographics. Facebook Insights gives you some of this information, but Google Analytics is a far superior tool in this regard.
Tips to Help You Achieve Success in Your Campaign
A Facebook campaign can realistically be operated for a minimal investment, but you still want to look for ways to cut costs at every corner. A big measure of success is the amount of money you make versus the amount of money you spend – known everywhere as ROI. There are many ways to increase your ROI, whether it's with a Facebook ad coupon, an organic push to complement your paid advertising, or a number of other campaign boosts like upticks in your particular market, or your competition bottoming out. Along with your overall reach, how your brand is viewed, and your impact in the market, "success" is a broad term.
Of course, you always want to control the things that are in your control. Try these tips to help you improve the success and reach of your Facebook campaign.
Give your audience exactly what is craves via proper niche marketing with high-quality, problem-solving material
When creating promotions, offer real incentives through tangible items, big discounts, and other items of value
Make good use of trends by implementing hashtags with your posts and status updates
Focus on people more so than products; e.g. provide quality customer service, engage with people directly, and offer helpful information rather than forcing products on people
Use different tools and apps to get the most out of your ads and to consistently track the progress of your campaign
There are different levels of success and different ways to measure it. More than anything, you're looking for long-term, continued success and to become a trusted, recognizable brand. The money you make doesn't always tell the tale in that regard, so be aware of your overall impact as a brand on Facebook.
This is a guest post by: Craig Robinson, an online writer for Qwaya - a Facebook Ad Campaign Software. He loves to write different topics about social media tips and strategies. Besides writing, he also enjoys engaging with different communities and social forums.