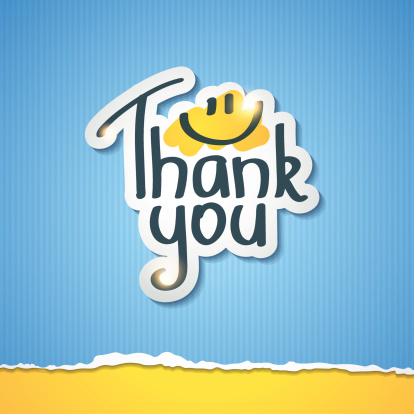 Do you know a good blog when you read one? There are a lot of good blogs out there and I wish I could read every single one, not just because I think reading is good for you, but because other bloggers have great ideas that can trigger a new idea for one of your own blog posts. But the reality is blogging takes a lot of time and energy, something we all seem to have a lack of, especially during the holidays. So in the spirit of Thanksgiving I'm going to share 10 resources I'm thankful for as a blogger.
I've finally reached a place in my blogging life where (gasp!)I allowed myself to unsubscribe from some blogs. It was nothing personal against these particular blogs, they just kept showing up in my inbox and I never actually got around to reading them…they wouldn't even go in my "read later" folder. I would just get overwhelmed by all the blogs piling up that I would do a mass delete. Then have deleter's remorse. However, I've finally worked through my psycho need-to-read-every-blog issues, and subscribe only to my favorites. These, along with a few other unsuspecting places, are my go-to sources for blogging.
I just like Copyblogger. I like the topics. I like the writer's mix of humor and seriousness. I like that it offers internet marketing tips specifically directed to content marketers. Copyblogger is the one blog I read every day.
Not only does HubSpot help create marketing people love, they write blogs bloggers love! We actually use HubSpot as our internet marketing software, but even if we didn't, it provides content about all facets of inbound marketing. Need internet marketing tips about web design? Social media? Non-profits? Creating headlines? It's all there, and even more. HubSpot is brilliant.
I'll admit it. Mashable is one of the blogs I unsubscribed from – but not because I don't like Mashable, but because I really enjoy going to the actual website more and scrolling through the latest news. It also provides up-to-date content that I want to be up-to-date about and wouldn't be if I left it sitting in my inbox. The stories on Mashable are always relevant and interesting, which lead me to start thinking of ways to make my internet marketing tips blog posts relevant and interesting too.
4. Facebook
Let's face it we all have Facebook open at work, at least some of the time. So we might as well make the most of justifying it, right? I'm personally giving you permission to take 5 minutes to scroll through your Facebook newsfeed. It not only updates you on the latest gossip among your friends, family and acquaintances, it can also be the catalyst of some great blogging ideas. For example, I like Grammarly on Facebook which always posts fun memes and grammar tips. This inspired me to write a blog post about common grammar mistakes we should be ashamed of.
5. Friends & Family
I recently had a conversation with my father-in-law about what I do. I couldn't just tell him I write blogs. I had to give him context about how blogging fits into the whole inbound methodology we use. Which made me wonder, how many people out there really have no idea what an inbound marketer does all day? So I wrote a blog about it: Internet Marketing Tips | What Does an Inbound Marketer Do?
Another example is an actual argument my husband and I got into about hashtags. The jist of it is he said they're stupid. I said they have a purpose. He didn't believe me. So I decided to write a blog about how to use a hashtag.
6. Google
I've heard that Google doesn't like to be referred to as a verb. I have no idea if this is true, but I know that "just Google it" is a phrase I commonly say. Sometimes just typing a phrase, question, or your keyword into Google and seeing what shows up on the search engines will help spark an idea.
7. The News
Sometimes you just gotta newsjack. Real-life news can lead to some awesome blog posts. All you have to do is relate it back to your industry. Think Oreo's Twitter account capitalizing on the Superbowl power outage. With the recent premier of The Hunger Games: Catching Fire we posted a blog titled Why Blog? So the Odds Will Be Ever in Your Favor. Heck, the blog I'm writing right now is all because Thanksgiving is just around the corner. See how this works?
8. Editorial Calendar
So now you know some of the resources I use to get blogging ideas. Just as equally important is planning out an editorial calendar in advance and having an editing process. I make it easy on myself and just use Excel for my editorial calendar. You can try this template from HubSpot if you need something to get you started. I would be lost without my editorial calendar and my brain would be mush trying to remember what stage of the editorial process each blog was in.
9. Microsoft Word
I know, I know, it seems completely old school, but I like to edit my blogs using track changes in Word so my fellow bloggers can see the edits I've made and I can explain way. Plus, I still have a copy of the original. But maybe you like to print out the blogs and use a big fat red pen and editing marks. Either way, find an editing process that works for you.
10. Myself
The final internet marketing tip I will leave you with is to go with your gut when both researching and editing. You're a smart cookie, you're an expert in your industry, you know good content when you read it. If it triggers a blogging idea, go with it. Sometimes it will be crap, but sometimes it will be remarkable. Give yourself a little credit and trust your instincts.
What is your go-to resource when it comes to blogging?