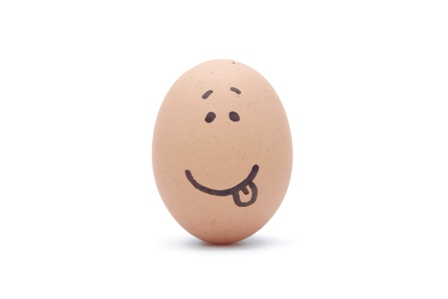 Wouldn't it be nice to watch what every customer does on your website and be able to make changes whenever you would like if they aren't doing what you want them to? In this blog, we're going to introduce you to an amazing software called Crazy Egg that will help you increase website conversion.
This tracking software allows you to view what your customers are doing on your site whether it be clicking on links, scrolling down the page or viewing a video for an extended period of time. This is by far one of the greatest online tools you'll ever come across when looking for ways to increase website conversion.
To get warmed up to the software, take a look at their awesome animated video.
Let's start with the amazing features!
1. HEATMAP
A picture of where people click on your site. This lets you see what's hot and what's not, so you can make changes that will increase website conversion.
2. SCROLLMAP
The scrollmap shows how far down the page people are scrolling and helps determine where visitors abandon the page. You'll know exactly where to add elements to hold a visitor's interest longer.
3. OVERLAY
When you look at the overlay report, you will be able to see the number of clicks on each element of the page.
You can work on getting more of the clicks that make you money (and less of the ones that don't!)
4. CONFETTI
With confetti, you will be able to distinguish all the clicks you get on your site segmented by referral sources, search terms and more.
Once you know where your most valuable click traffic is coming from, you've uncovered the exact traffic sources that bring high revenue with little effort.
Questions You May Be Having
So now that you have an idea of what kind of features this powerful tool can offer, let me address some questions you might be having beyond just increasing website conversion.
Question 1: Will this software decrease my site's performance?
NO! This tracking software will not even be visible to your customers. It's like an invisible monitoring system that tracks every move that's made on your site.
Question 2: Can I track multiple domains with ONE account?
Of Course! You have freedom to track multiple domains from one account log in, making it simple and easy to navigate through your different client websites.
Question 3: Can I use Crazy Egg on my (https) secure sites?
Yes again! The tracking script can automatically detect if the page is secure and uses a secure version of the tracking script.
Question 4: Does Crazy Egg track iframe and/or Flash objects?
You betcha! Clips and iframe objects such as ad-sense are tracked.
Question 5: What's It Going to Cost Me?
I know you've been waiting for this part so here it is. You can choose between a Basic Plan ($9/month) Standard ($19/month) Plus ($49/month) and Pro Package ($99/month). Now this may seem like a lot at first but this software simply is worth it. To view the full price ranges and their features visit the Crazy Egg Pricing sheet.
If you're still not convinced let me give you 5 reasons why Crazy Egg is known to be better then Google Analytics and how it can drastically increase website conversions.
Why Crazy Egg is Better Than Google Analytics…
See what works "at a glance". You'll be able to see exactly where people are clicking on your site. This give you the ability to see what's hot and what's not.
Plug Leaks in your Sales Funnel. The scrollmap shows how far down people are scrolling and helps you determine where visitors abandon the page. You'll pinpoint what areas your audience loves…and what needs improvement.
Segment your traffic. You'll be able to see where different traffic sources are coming from and where they are clicking on your site.
Track action to the link. Let's say you have two links that go to the same place. One gets 15 clicks and the other one gets 25 clicks. In Crazy Egg you'll see 15 and 25…whereas in Google Analytics you'll see those two links with 40 clicks each. So Crazy Egg lets you see – down to the link – what's working on your site.
Escape "analytics by paralysis" forever. Let's face it: Google Analytics to some folks is NOT user friendly. Crazy Egg gives you all that data (plus much more) in a clear, easy-to-understand layout so you'll know exactly what needs improvement.
What's Next?
So there you have it! A quick overview of one of the most powerful tools available in today's market to increase website conversion. This tool can help any internet marketing firm no matter what size you are. Companies such as Ebay, Hilton, DELL, Costco, amazon.com, Zappos, Yahoo, Intel, Forrest and Monster use Crazy Egg to increase website conversion and track what their visitors are doing.
Give it a shot! They offer a free trial with no obligation of payment.
So let the fun begin. You can visit their website right now at CrazyEgg.com