Landing pages are known by many names, "lead capture page" or a "lander" and even a "conversion page." These are really all the same thing and when put in plain terms a landing page is a single web page that appears in response to clicking on a search result or online advertisement.
Already have landing pages? Take them to the next level with these tips!
A Good Landing Page Should:
Pin-point a single subject and display direct sales copy that is in line and relates to the previous web page the user was on prior to landing. The page should also include design elements from the previous page, similar content, and keywords.
Why Use Landing Pages and How?
Landing pages can be used for any internet marketing effort, however they are most commonly seen when linked to social media, email campaigns, or online ads. The goal of a landing page is to increase conversions, and get more customer/sales leads.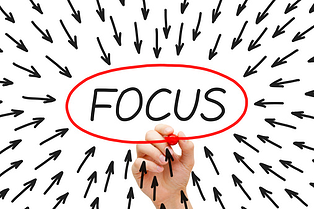 5 Reasons Why You Should Always Use Landing Pages
1. Landing Pages Increase Conversions Rates by 80 Percent!
Landing pages are designed to be specific and drive users to sign up, purchase, or complete any of your desired actions. In some case studies conversion rates (the number of people who turn into a customer, divided by the number of people who visited the page) have reached 80%. That means 8 out of every 10 people turned into a customer!
A study by eyeviewdigital.com shows that using video on landing pages can increase conversion by 80%. You can see more examples about it in their case studies.
2. Landing Pages Qualify Your Customers
Are you tired of getting people contacting you who aren't really interested, or can't afford your product or service? We call these inqueries to your business "unqualified leads." They often take up your time, and are a dead end. With landing pages your leads are more qualified. They have landed on your page because they saw a specific ad, button, or web link. Your landing page should continue to hone in on exactly what you are offering. Your landing page should include:
Product or service description
Product or service benefits
Stats to support your claims
Video or media related to product/service
Keyworded headings
Form with clear direction
By adding these elements to your landing page you are almost guaranteed a lead that will convert to a paying customer.
3. Landing Pages Increase Online Ad Effectiveness
If you are paying for online Ads (PPC) and aren't using landing pages then you are wasting your money. Online ads bring good quality traffic to your website, but if the traffic simply lands on your home page or services page the traffic is wasted. They will likely wander off to other pages, or leave your site completely. Each ad should land on a page that is optimized with keywords, design, media, and a form that relates to the ad. This is extremely important and could mean the difference between a new customer and a loss in money. The bottom line is you don't want to pay for clicks that don't result in a lead. Landing pages give you a much better chance at converting clicks into customers and can be extremely effective for ecommerce sites.
4. Landing Pages Keep Visitors on Track
First things first, if you have landing pages for your site, do they include navigation and links to outside pages? If they do, then they are not optimized for conversion. Landing pages should be designed to keep visitors interested in one thing, your product or service. Keeping distractions to a minimum and creating content that is clear and actionable is the best way to increase your conversions and the effectiveness of your landing page. Keeping visitors focused is just one reason why using landing pages can help your internet marketing.
5. Landing Pages Can Promote Multiple Products
Have multiple products or services, but only one high level services page? That's fine, this is exactly why using landing pages is so important. Instead of using one page to talk about all your services, create a specifc landing page for each of your products or services. Having a page that is dedicated to informing users about one product through video, images, and text is a great way to increase your conversions and segment your lead traffic.
These are just 5 reasons why using landing pages for internet marketing can increase your leads and get you more customers! If you have questions or need help creating landing pages for your website we would love to help, contact us today!
References:
http://unbounce.com/landing-page-articles/when-should-i-use-a-landing-page/
http://unbounce.com/landing-page-articles/when-should-i-use-a-landing-page/