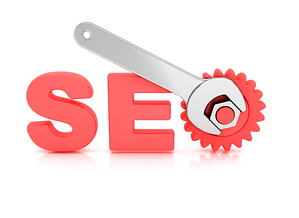 Anyone who has a website or an online business should have some type of SEO tool. This will help you track a variety of different metrics and key components of your site. An SEO tool will help keep an eye on the big picture of your website performance as well as make it easier to manage your internet marketing efforts.
Although SEO service tools can be helpful, it is wise to make sure you always have a good marketing support team you can contact and meet with on a regular basis to throw around ideas and get advice from.
Here are a few features you should look for when purchasing SEO software:
1.

Link Building
Does your SEO Service software give you the ability to track, log or create backlinks? Top quality SEO service tools can actually search and find sites for you based off keywords you provide it and in return produce a report of qualified websites to start back linking on.
Look for a tool that can manage your links and provide you with information of who's linking to your site. Both of these metrics are very important when tracking your backlink efforts.
2.

Content Analysis
Look for software that can analyze your on-page content and can check for broken links, duplicate content and keyword frequency. Having these tools to analyze on-page SEO for your small business will help keep your content clean and rich for search engines.
3.

Keyword Research
One of the most important features a tool that provides SEO services for small business will include is a good keyword research and management function. Being able to research your industry keywords and apply them to blogs and website content while managing the use of them will make your keywording efforts that much easier.
If you don't feel like purchasing an SEO tool for keyword research try using the Google Keyword Tool. Below is a tutorial of how it works:
4.

Competitive Analysis
This is a tool that you're really going to like. It's kind of like spying on your competitors to see what they're up to. Some SEO service tools can gather competitor backlinks, keywords, domain authority and SERP ranking. Don't let yourself purchase SEO software without checking to see if it has good competitor analysis features.
5.

Reporting
This is a no brainer but can easily get overlooked. You can often get sucked into purchasing SEO software for your small business that has a lot of bells and whistles, but what good is it if it can't report your progress or track your efforts? Don't make the mistake of getting sucked in by all the pretty colors. Make sure the reporting database is meaty with daily, weekly and monthly analytic reporting on all your marketing efforts.
6.

Support Team
Save yourself the hassle. Before you commit to any kind of SEO services for small business call their support team and see if they are even alive. Sometimes what you'll pay for is an SEO tool that runs like a software product and doesn't come with "human" technical support. Test out their customer service and put a few questions to the test to see how knowledgeable they are. Remember, this tool is going to manage your client's property. Make sure it's what you want.
List of SEO Tools for Your Small Business
Here is a small list of some of the best SEO tracking tools on the web. Take a look at each and see what works best with your marketing efforts.
We hope with these SEO tool suggestions you can start exploring all the fun ways to track and enhance your marketing efforts. Although managing all your website content can be hard, for some of us it's our job. If you find yourself having a hard time getting the hang of an SEO service tool let us know. We get excited about providing SEO services for small business. It's just one service we offer as part of our holistic internet marketing approach to help market and advertise your brand, company or passion.
Alright, now with all that info, go play with some awesome SEO tools!
Read our related articles:
Choosing the Right SEO Services for Small Business Marketing
Be Careful of Empty Promises Made by SEO Services for Small Business!