If your business relies heavily on local sales, then your website has to be optimized for local search. Many people don't know what makes a good website for local search. We know you want a website online as fast as you can for your business, but before you rush into making your website or hiring a website company to design your site find out what you need to include in your website so that it is a good website and brings you customers online.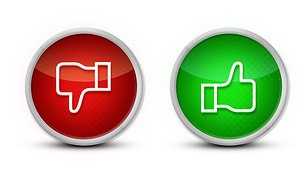 Our Clients often Ask, "What makes a good website?"
We answer client questions all the time, and a few questions that always seem to show up are:
What makes a good website?
A good website gets traffic, leads, and converts leads into customers. If your website isn't getting you customers then it is not a good website.
Why is my competitor showing up in search results and I'm not?
It is likely that your competitor has a website that uses internet marketing techniques and implements a local SEO strategy for search. Put plainly, they are doing more internet marketing than you are.
Why doesn't my website show up when I search for services in my town?
Your website is not locally optimized for search. Your website should show up for locally specific searches and if it isn't, something is wrong and your website is not doing a good job.
43% of searches made online are local searches. Source: reviewtrackers.com
These Questions Tell Us a Few Things...
These questions are extremely valuable, and they are the exact questions that help us create and implement an internet marketing strategy for our clients. A good website has great content, is regularly updated, intuitive, easy to use, and ideally, has a good visitor-customer conversion rate. However, many businesses struggle to build and maintain a successful website because they lack the knowledge required.
The following tips can help you make your website work harder to win new customers, while maintaining your current client base.
5 Elements That Make a Good Website for Local Businesses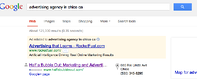 1. Search Engine Optimization (SEO):
We know you have probably been bombarded with companies promising to optimize your site so that you show up on the first page of Google, and it's true you do need SEO. Search Engine Optimization is the process of optimizing your website so that it comes up in search engine results for certain keywords. The better optimized your website is, the higher your search engine ranking will be. However, in order for your website to be good you have to make sure you are using a local SEO strategy. This means the content on your pages should include the cities you serve, have a clearly listed address and contact information. By including location information in parts of your SEO you will signal to Google that you offer services in a specific location.

2. Social Media Buttons:
Social media might seem like a hassle, but it really can make a difference for your website and local search. Think of it this way, every social media account that you create has to have an address and description of your services attached to it. This serves as another flag to Google that your business is located in a specific town. Did you know if your business' social media accounts are popular and are linked to your business' website it will actually rank higher in search results? This is one reason social media accounts can help make a good website. Google+ is one of the most important social media accounts to create and use for your business. Watch our video below!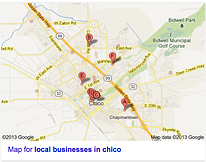 3. Google Map:
Another website element that helps Google identify the location of your business is a Google Map. Make sure your website includes a Google map with a pin dropped on your location. This will help site visitors locate you, and Google rank you for local searches.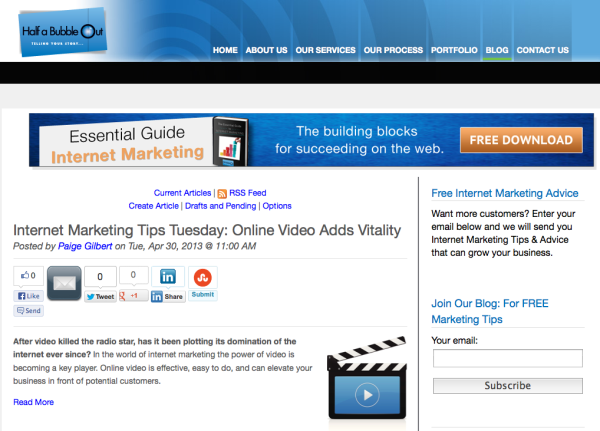 4. Blog:
Provide Google and searchers with fresh new content as much as possible. One of the first questions we ask when answering "What makes a good website?" is "Does your website have a blog?" Search engines love fresh content, and so do website visitors. The easiest way to keep your content fresh is by having a blog on your website. It's a great way of communicating with your customers, building up an audience, increasing traffic to your website and generally making a name for yourself in your industry. For local search make sure you integrate keywords and blogs that are specific to your area and include your cities name.
If you want more customers, and want to beat out local competitors, you need to include these 4 elements in your website. If you need help creating, managing, or changing your website please don't hesitate to ask questions in the comments at the bottom of this post, or contact us for website help!
Oh and if your not convinced yet, check this awesome video out!
References:
http://www.guardian.co.uk/small-business-network/2012/sep/17/successful-website-for-business