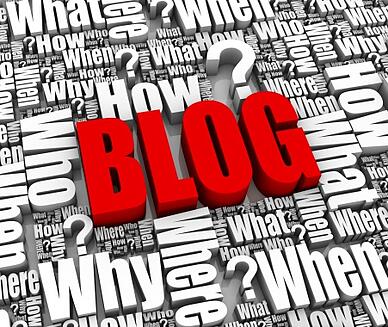 If being an inbound marketer and content creator has taught me anything, it's that the only constant is change. As technology gets smarter and people get braver, new strategies are tried. They might fail and that's okay because that's how we learn. But they also might succeed, and then you must adapt. In order to survive and thrive in the inbound marketing world you have to know how to write. If you really want to have a successful small business, then you also need to learn how to blog effectively.
I'm no fortune teller, so what I'm sharing with you is purely based on research I've done and my own predictions. But whether I'm right or wrong doesn't really matter, because the points below will help your blog either way.
We should be asking why before we ask how
Before we talk about how to blog effectively, do you know why blogging is important to your inbound marketing strategy? In 2015 I think having a blog will continue to help small business in the following ways:
Provides helpful content for people to find. Do your research to understand what your audience is searching for and the questions they have. Then build out helpful answers to their questions in the form of e-books, tip sheets, how to guides, Slide Share presentations, short videos, and of course blog articles. A blog strategy is crucial to accomplish this.
Gives you credibility and authority. If you are consistently blogging and providing quality information that people find helpful, they will start to see you as a thought leader in your industry. This can set you apart from the competition, provide networking opportunities, and grow your business.
It's the foundation of any online strategy. If you're learning how to blog effectively, you need to understand that once you've captured them through your blog (remember they wanted to be captured because they were looking for the information you're providing in the first place) the rest of your online strategy works in a synergistic way to qualify them as a customer.
Now we can ask how to blog effectively
It's difficult to find the motivation to start a habit like blogging if you don't know why you're doing it. So now that' we've established the 'why' we can talk about the 'how.' In 2015 it's still important that you meet certain blogging criteria like having a catchy title, being aware of keywords and SEO, finding good images, etc. In fact, you can read all about how to write a blog post here and get 5 nifty blog templates too. It's important and it's needed for your blog. Aside from this important criteria needed in every blog post, there are 3 things you need to consider in order to be blogging effectively this year.
1. Know your audience
Who are your target customers? If you're a home maintenance company, it might be homeowners, or even better yet, the wife of the household because you know she handles most of the fix-it scenarios during the day when her husband is off at work. There are many ways to determine who your audience is – you probably already have an idea (hint: it's not everyone!). Get to know your customers and you will not only know what to blog about, but who to write to.
2. Choose quality over quantity
In an ideal world you would blog every single day, but that isn't a realistic expectation – or maybe it is. This is what you have to decide. We recommend you blog a minimum of twice a week. If you can only do once a week, then start there. The key is to be consistent and build a habit while also providing quality content, written to your target audience, with the kind of helpful information they actually want.
3. Think specific topic, not specific keywords
Remember the constant change I was talking about in the beginning? Well, it's no more evident than when it comes to SEO (search engine optimization) and key wording. The verdict is still out for 2015 on how much weight will be put on actual keyword phrases – only Google knows – but we do know that the search engines have become much more sophisticated and are starting to focus on user intent, which means you should write this way too.
In other words, if you write about one topic – let's keep with our home maintenance example and say it's repairing a leaky faucet – then you write about how to repair a leaky faucet and the keyword phrases will come naturally. Google is smart enough to see your intent, discern the intent of what people type into the search engines, and match the two together.
Learning how to blog effectively is an important part of your inbound marketing strategy, but it also takes commitment. If you know that you just don't have the time, or let's face it, just really don't want to write, contact us below at Half a Bubble Out. We're a passion and provision company and we love to write content!
Since 2002, Half a Bubble Out has been dedicated to providing marketing, advertising and small business consulting that meet the needs of our clients. We specialize in powerfully telling stories through Inbound Marketing to grow your business filled with more passion and provision. Based in Chico California, we serve clients throughout Northern California and across the country to New York.