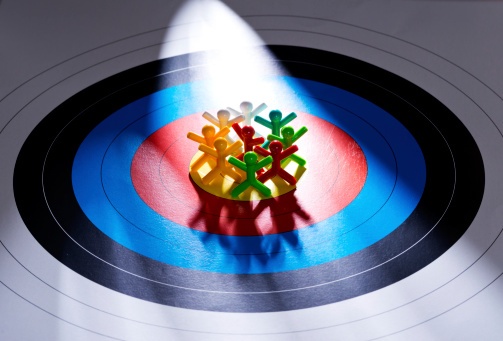 It's not just marketing that has been transformed by the inbound approach. The sales process has also changed significantly over time as well due to the changing of the buyer's journey. As an inbound marketing company, aligning your sales practices with the inbound methodology is key to making sure your marketing efforts convert into sales.
Times have changed - for the better
Traditionally, sales used to be seller-centric. The seller held all the cards; they did cold-calls to as many people as possible and represented themselves as gatekeeper to their prospect's needs. They were selling for the seller, not the buyer. Now, buyers are more informed than ever, meaning these tactics are much less effective than they used to be. In fact, half of a buyer's purchase decision is typically already made before they even interact with a sales representative.
Because buyers now hold the power in the buyer-seller relationship, salespeople need to transform how they sell. Inbound marketing companies should act more like a doctor than a salesperson. You should listen to their problems and come up with a solution. The same static sales pitch won't work for everyone anymore; you need to become a helpful, personalized resource for every prospect.
It starts with who – and how – you target
If you want to reform your sales process to be in line with the inbound methodology, there are four aspects you need to change. The first step is to transform how you target prospects. Focus on quality over quantity to make sure you're targeting the right people. It's also important to recognize that not all of your leads will be ready to buy right away.
Once you've targeted how you target leads, re-evaluate how you prospect them. Do your research on your target before you call. Compile information about their company and their overall industry, and figure out how informed and savvy your target is. Determine the goal of your call before you make it. This way, when you call, you're already aware of what their situation is like and what you can do to help. You seem more informed than just some cold-caller – because you are.
Seek to inform, whether you make the sale or not
You should also transform how you connect with your leads. Build rapport with them by treating them like a friend, not a client. Be sure to know your audience and speak in their language. Be knowledgeable of industry terms and attitudes so you can talk with your clients in the same manner they do.
Most importantly, remember to be helpful. This is part of the final step: transforming how you are perceived as a salesperson. You should be less of a salesperson and more of a sales educator and trusted advisor. Your leads should always walk away feeling like they learned something from you – whether or not you made a sale. For an inbound marketing company, reputation and trustworthiness can be more important than just making sales.
If you're interested in using an inbound marketing approach for your small business, contact us at Half a Bubble Out.
Since 2002, Half a Bubble Out has been dedicated to providing marketing, advertising and small business consulting that meet the needs of our clients. We specialize in powerfully telling stories through Inbound Marketing to grow your business filled with more passion and provision. Based in Chico California, we serve clients throughout Northern California and across the country to New York.