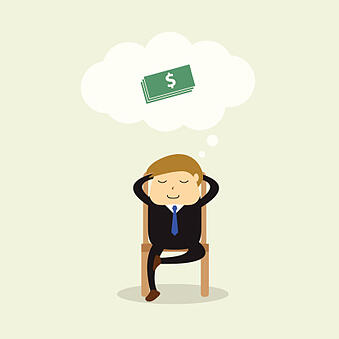 Every single day people go to work. Every single day people start companies hoping for a successful small business. However, the business failure rate is horrible. Not to mention, 70% of the American population is disengaged at their job. We know you dream of having your small business be successful and we can help. There is no better time than NOW to learn how to do this by making your business a passion and provision company.
What if you could have a company that was financially thriving and actually engaged all of the employees from the leaders down to the mailroom all at the same time?
We believe it's possible. The way we talk about a company that is financially successful and full of happy employees, well, we call that a passion and provision company.
What does it mean to have a passion and provision company and why do you need it?
Having a passion and provision company means having employees that love coming to work, that are actively engaged with their tasks and are successful at what they do. In turn, this makes your business run more smoothly as a whole, creating more business, increased profits and creating a more successful business.
When you have employees who dislike coming to work and aren't happy it is costing you money and bringing everyone else down. According to a recent study, 88% of employees don't have passion for their work, and so they don't contribute their full potential. (Office Vibe)
When you have employees who are happy, enjoy the company culture and want to work to help out the business and its leaders, the passion within will drive the provision side of your business.
Having passion within the work place helps to:
Diminish unhappy employees
Reduce complaining
Allow for employees to be more creative
Encourage employees to solve problems on their own
Allow employees to work smoothly and enjoy their co-workers
Having a passion and provision company still allows YOU to have the freedom and flexibility to do what you want as a leader. It allows you to be efficient but still have fun. You won't feel stressed due to disengaged employees, low conversion rates or financial insecurities because a passion and provision model will fix this.
You can still do what you love and have fun and not feel like you are trapped.
As a passion and provision company ourselves, we have found that this idea works and we know how to consult and teach other companies how to implement this and become a successful passion and provision company. Don't wait. You can change the way your business operates this very minute.
Half a Bubble Out is a passion and provision company that helps small businesses in the Northern California area become successful. We serve businesses in the Chico, Redding and Sacramento areas. It's time for you to have the successful small business that you have always dreamed of.
Related Posts:
5 Components Needed to Pursue Passion in a Successful Small Business
What Is Passion? How Do You Use It in a Successful Small Business?